South Bay police say they have arrested the man who used a rock and a shovel to break into a home in San Jose's Cambrian neighborhood.
David Pietrza was arrested after a different burglary in Morgan Hill Last week.
Sources tell NBC Bay Area he is the same man in surveillance video lobbing a rock through someone's window. He allegedly made off with jewelry and electronics in that crime.
Police think Pietrzak might be linked to other burglaries in Santa Clara County.
Surveillance Video Captures Suspected Thief Breaking Into San Jose Home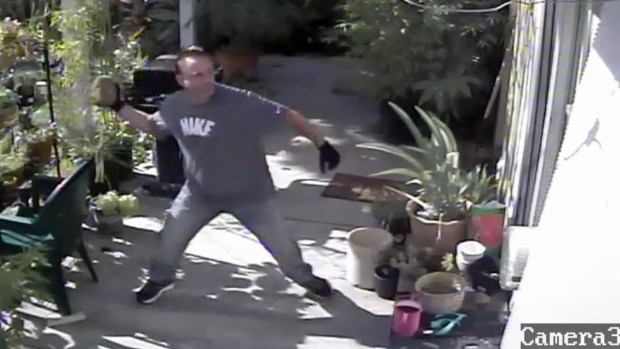 Published at 12:24 PM PDT on Aug 6, 2014 | Updated at 12:26 PM PDT on Aug 6, 2014