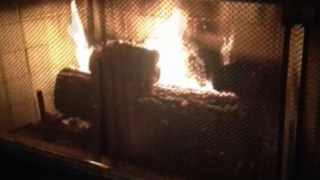 The Bay Area's air quality officials Monday issued a Spare the Air wood-burning ban for Tuesday and Wednesday.
The ban is also for manufactured fire logs, pellets or any other solid fuel that is burned either indoors or outdoors, according to the Bay Area Air Quality Management District.
The region's cold, calm weather traps smoke near the ground and results in the winter air alerts.
"In the winter, wood smoke from the 1.4 million fireplaces and wood stoves in the Bay Area is the single largest source of air pollution, contributing about one-third of the harmful fine particulate pollution in the air," the district said in a statement.
People whose only source of heat is a wood stove or fireplace are able to apply for exemptions to the winter Spare the Air bans.
More information is available at sparetheair.org.