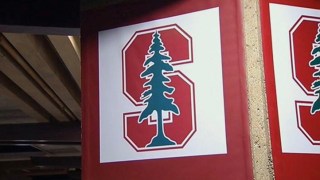 Stanford University has announced a commitment to increasing financial aid support for low-income students.
Parents who make below $125,000 per year will not be expected to contribute financially toward the cost of tuition, up from a previous income of $100,000, and parents who make below $65,000 (previously $60,000) won't need to pay for tuition, room, or board. In addition, families who make up to $225,000 may qualify for financial aid if they already have at least one family member in college.
These educational costs will be paid for through scholarships or grant funds. According to Vox, Stanford University has a $21 billion endowment.
"Our highest priority is that Stanford remain affordable and accessible to the most talented students, regardless of their financial circumstances," said Provost John Etchemendy in a statement. "Our generous financial aid program accomplishes that, and these enhancements will help even more families, including those in the middle class, afford Stanford without going into debt. Over half of our undergraduates receive financial aid from Stanford, and we are pleased that this program will make it even easier for students to thrive here."
The University reported that 77 percent of students do not have school debt when they graduate. Students don't get a totally free ride, though; they are expected to contribute $5,000 per year from "summer income, savings or part-time work."