As the latest in a series of storms to hit the Bay Area continued to move south toward the Central Coast, PG&E worked to restore electricity to more than 125,000 customers who PG&E said at one point or another lost power Sunday.
PG&E tweeted that its system-wide customer impacts since this series of storms began on Thursday, Nov. 29 totaled 686,800 outages. They said the total number of restored customers was 659,600, or 96 percent.
Their total remaining outages as of Sunday night were 27,200.
A broken power pole that left around 8,500 San Francisco residents in the dark Sunday morning was repaired by 11 a.m. PG&E spokesman Joe Molica said.
At the height, some 7,620 customers in the East Bay were in the dark and PG&E crews worked to restore service to 5,060 customers in the North Bay, Molica said.
Around 4,730 Peninsula residents were without power, and 1,310 customers were impacted in the South Bay, according to PG&E. Since Thursday, PG&E estimated that 276,780 customers around the Bay Area lost power at some point, Molica said.
Here are the local outage numbers as of 7 p.m.
North Bay: 1,630
East Bay: 1,900
San Francisco: 90
Peninsula: 1,420
South Bay: 2,380
Bay Area Total: 7,400
(Santa Cruz Mountains: 1,020)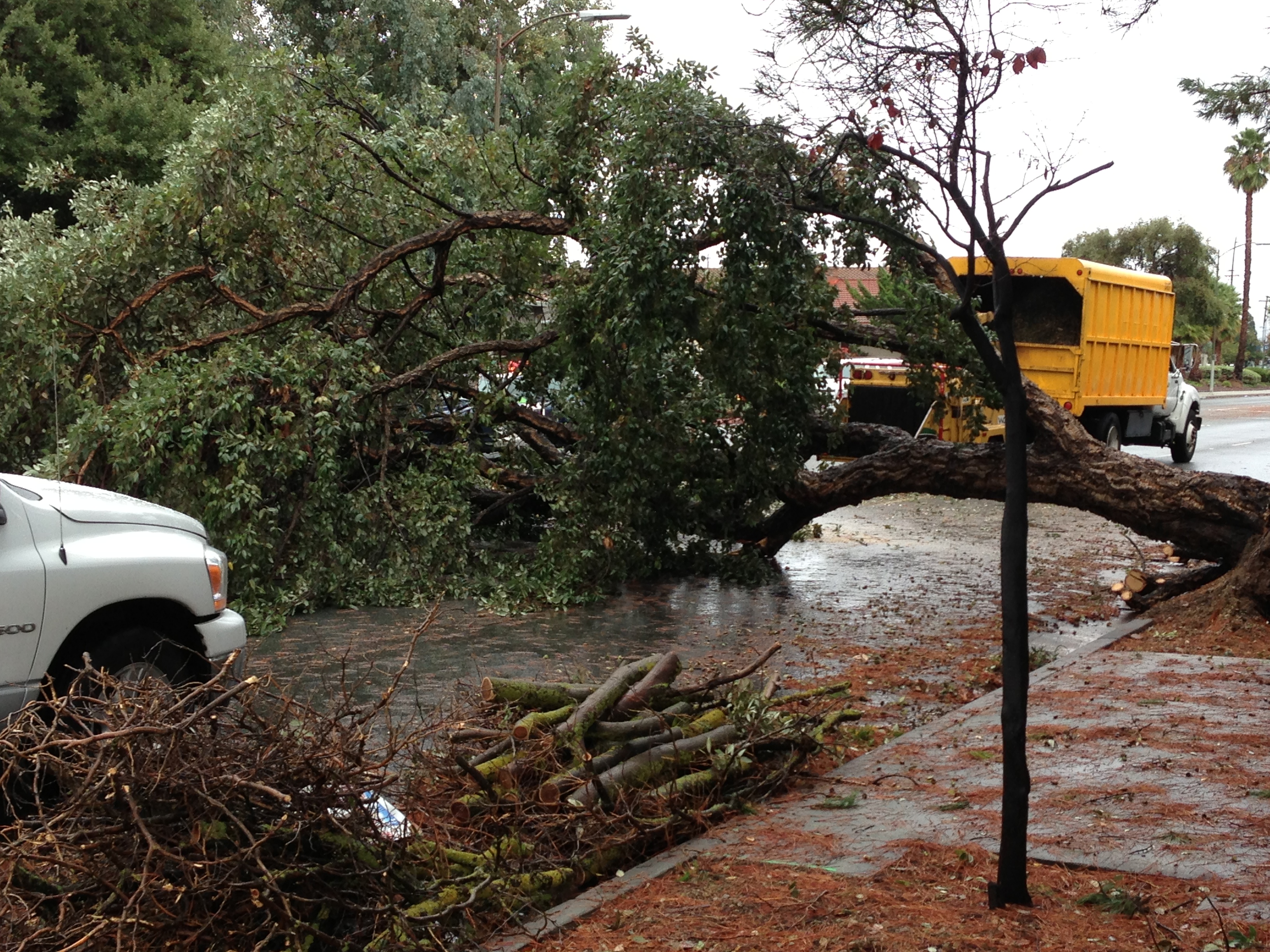 The National Weather Service issued a Flash Flood Warning for Napa and Sonoma Counties at 6:35 a.m. saying the threat would last until 8 a.m.
A Flash Flood warning was also issued for the Santa Cruz Mountains at 8 a.m. and lasted until 10:15 a.m.
Click for Christina Loren's Forecast
In the end, no rivers flooded. The Truckee River was saved by a colder than expected storm that turned the rain into snow. The speed of the storm helped keep the Napa and Russian rivers in their banks.
Bay City New contributed to this report.