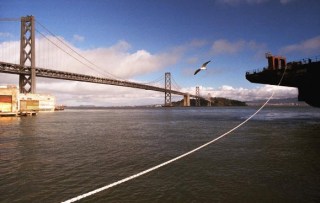 Bay Area commuters looking to travel to San Francisco from the East Bay now have another option thanks to a new ferry service departing from Berkeley.
The Tideline ferry will expand service to run Monday through Friday. The ferry launched last month and initially offered service on Thursday and Friday. Tideline starting Wednesday, March 1, will add Monday, Tuesday and Wednesday service.
A one-way fare cost $8, but commuters can also purchase a monthly pass for $290.
For the Berkeley to San Francisco ferry schedule and to purchase tickets, visit TidelineTickets.com.