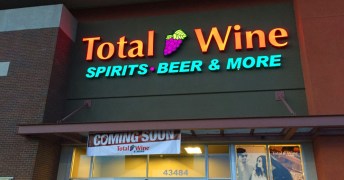 Total Wine, the country's largest independent beer and wine retailer, has opened up its first Bay Area shop.
The 22,000-square-foot store at 43484 Boscell Road in Fremont is expected to provide competition to the BevMo store on Mowry Avenue.
According to a blog post, the shop (the company's 130th in the country) is stocked with an international selection of more than 8,000 wines, 3,000 spirits and 2,500 beers.
The company announced in a statement that 10 percent of this opening weekend's sales will be donated to the Fremont Symphony Orchestra.
Total Wine's next Bay Area location will be in Mountain View and is expected to open later this year.