Spinal fractures leading to paralysis. Strange road rashes covering entire bodies. Severe internal bleeding leading to near-death.
This is what emergency doctors and staff members at Bay Area medical centers like San Francisco General Hospital (SFGH) confronted after Asiana Flight 214 crash landed at San Francisco International Airport (SFO) just before 11:30 a.m. Saturday.
This is what they train for.
"This is the largest one I've been involved in, I think this is the largest the hospital has been involved with," said Dr. Margaret Knudson, chief of surgery at SF General. "I tell you we were really well organized and everybody did their job perfectly."
Everyone including first responders, she added, noting that two patients may not have made it without fast action. "I have to say whoever triaged these patients at the airport did a fabulous job because they got to us the sickest patients in the shortest period of time, or I don't think those patients would have survived."
Dr. Knudson relayed what some of the patients told her and medical staff about how they got hurt.
"One of the patients we talked to said that the seats in front of her all collapsed and came at her," she explained. "We've also seen a large number of chest injuries with fractured sternums, which is major bone right here, and that suggests they had some type of a crush as something came down on top of them."
By Sunday late afternoon, SF General gave its second and final update for the day: 17 still admitted to the hospital, six in critical condition including a minor (female). Dr. Knudson said there was "suspicion" that at least one of the patients was a flight attendant, but could not confirm because a couple patients were still unconscious or unable to speak.
One of the survivors was treated and released, but has been at SF General since she was taken there by ambulance Saturday. Wen "Kitty" Zhang, 34 of China, has been tending to her four-year-old son, whom she said suffered a broken left leg in the crash. She said her mother's instinct kicked in as soon as she realized something went wrong.
"When the flight crashed I grabbed by son to avoid something [getting] on him," said Zhang, who added there were five others on board with her.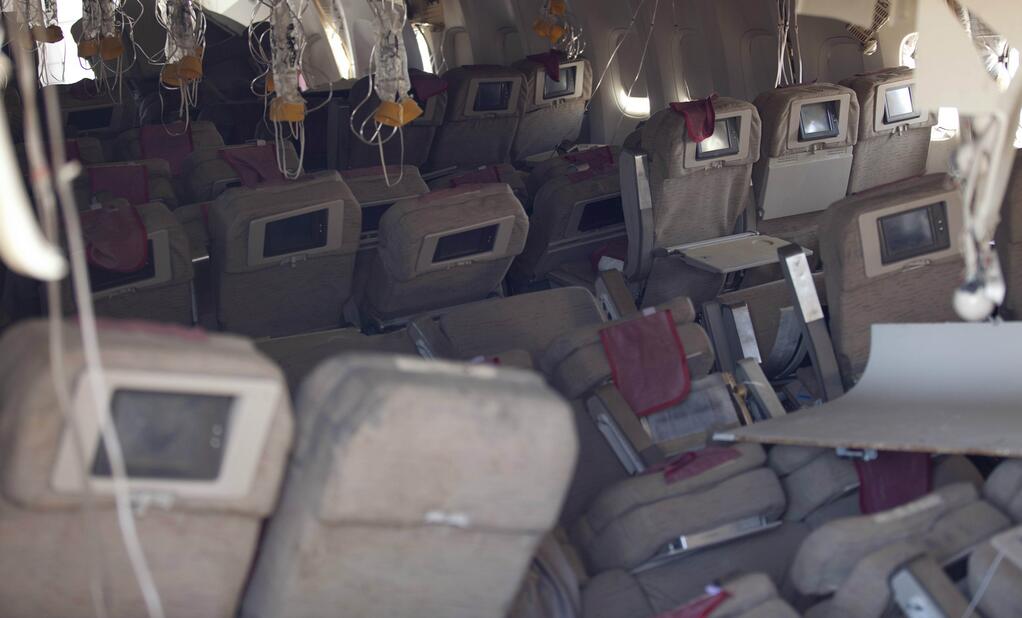 So how did she escape? Through a hole where she said the bathroom had been mostly ripped out.
"It's enough for two person[s] to go out," she explained. "I [had] time to walk out because [the] hold is very close to my seat. So I take my baby and my carry-on baggage."
Zhang is still trying to reunite with her sister who she said was sitting in Row 40 with her on the flight. She believes her sister is at Stanford Medical Center, but has been unable to reach her via cell phone. For now, she's focused on getting in touch with her and on helping her son – so busy, there's been little time to reflect and to be scared.
"But yesterday night when I was [dreaming], of course I was scared," she admitted. "The scene was in my brain, many times."