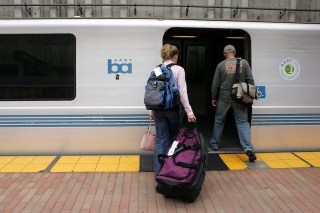 Emergency tree removal work on Sunday created BART delays for riders traveling through San Francisco.
The 15 to 20 minute delays were scheduled to take place between 7 a.m. and 4:30 p.m., according to BART.
Riders traveling along the blue line from Dublin/Pleasanton to Daly City were required to transfer at the 24th Street Mission Station.