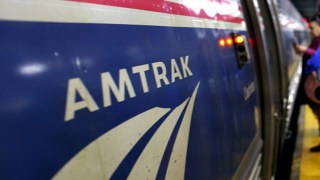 Two men were struck and killed by separate Capitol Corridor trains within two hours of each other in Oakland Thursday morning, an Amtrak spokeswoman said.
In the second incident, a man was killed shortly after 11 a.m. when he was struck on tracks at Fruitvale Avenue and East 10th Street by an Amtrak Capitol Corridor train with no passengers that was on its way to a railyard in Oakland, Amtrak spokeswoman Kimberly Woods said.
The first collision occurred at about 9:10 a.m., when a Capitol Corridor train on its way from Sacramento to San Jose struck a man near 98th and Railroad avenues, about a mile south of the Oakland Coliseum, Union Pacific spokesman Justin Jacobs said.
That train carried 30 passengers but none of them was injured, Woods said. The train was delayed about 75 minutes, she said.
Two different Amtrak trains were involved in the fatal collisions, according to Woods.
The train in the first incident was Train No. 527 and the train in the second was Train No. 531, she said.
The names of the two men haven't yet been released by the Alameda County coroner's bureau.