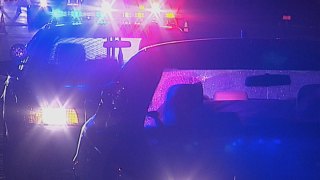 A toddler was among two people who suffered gunshot wounds Saturday in Oakland, according to police.
The shots were reported at 9:59 p.m. on the 2600 block of 77th Avenue, Officer J. Moore said.
Oakland police told NBC Bay Area on Sunday that a 3-year-old girl suffered a "superficial wound" while a 35-year-old man also sustained a non-life threatening wound. The pair were seated inside a car when they were struck, they said.
The two victims were taken to a hospital, Moore said, adding that police do not have any suspects yet.
Further details were not immediately available.