The USS Iowa began its trek to Southern California today.
The battleship was towed from Suisun Bay Reserve Fleet to the Benecia Car Dock. The ship will then be moved at 9 a.m. Friday to Richmond Pier 3.
The move is the initial restoration of the ship that will begin before it becomes an interactive museum at the Port of LA.
The ship will stay in Richmond for three months for refurbishment until moving to Los Angeles. Its final home will be in San Pedro.
"We are bringing it back to life," Pacific Battleship Center spokesman David Oates said. "We are honoring the sailors and the impact of the ship."
The U.S. Navy awarded the USS Iowa to the Pacific Battleship Center, a non-profit organization based in Los Angeles, in September. Vallejo was in the running, but lost the bid.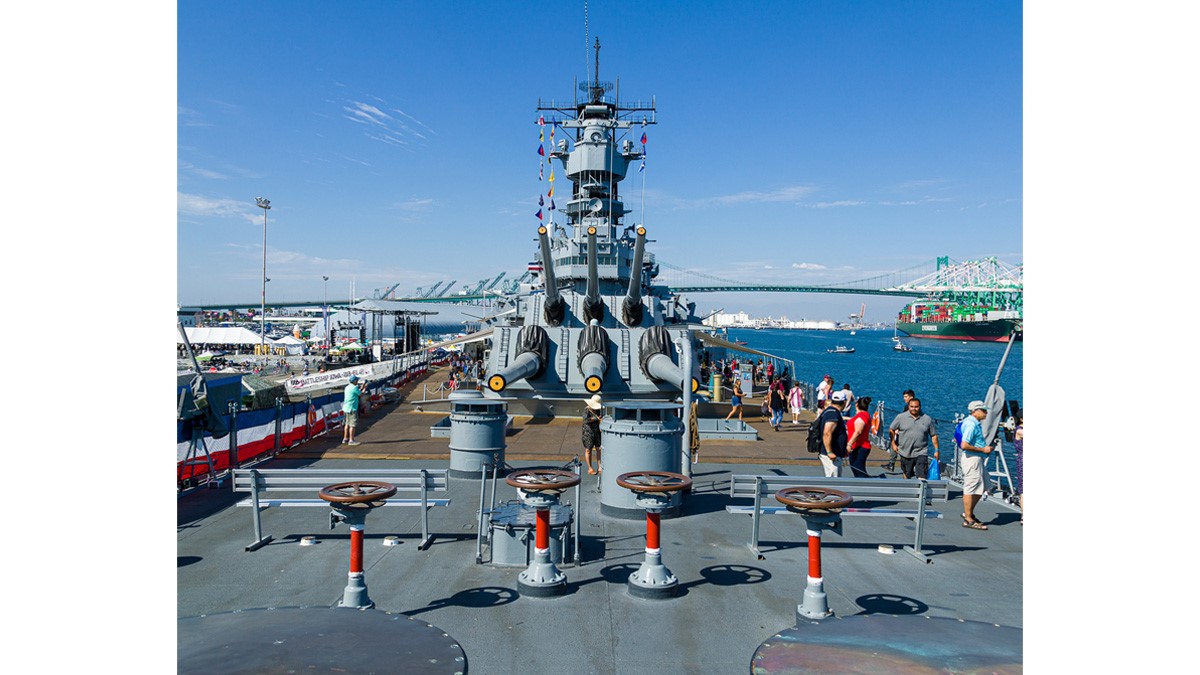 "It is an incredible honor that the Navy has entrusted us (with the USS IOWA)," Oates said.
It is an honor to be trusted with the memories of those who have sacrificed in the 50 years of its work, Oates said.
Congresswoman Janice Hahn (CA-36) was invovled in bringing the USS Iowa to San Pedro.
"Restoration work on the USS Iowa will begin this week, bringing us another step closer to having this remarkable piece of history in the Los Angeles area," said Hahn. "Not only will the ship educate thousands of visitors each year, it will spark local business creating new jobs."
Once it is in Los Angeles, the ship will undergo additional refurbishment to bring it to the state of an interactive experience for guests. The opening is scheduled for July 4, 2012, but to meet that deadline the center is in need of more funds.
Center officials are hoping receive more donations to fully restore the ship to its original state. The center has already received 10 million from various groups such as the state of Iowa, Torrey Pines Bank, the USS Iowa Veteran's Association and business and civic leaders
The center is calling on "plank owners" to make a donation of $25.
"Plank owners were the first crew of a new ship," Oates said.
These members will receive special insights and behind the scene access of the ship before the general public.
The USS Iowa was commissioned in 1943 and served in battles dating from World War II to Desert Storm in the early 1990s.
Published at 11:17 AM PDT on Oct 27, 2011