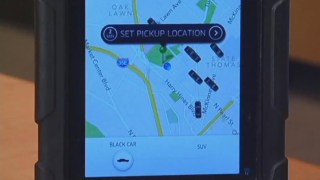 To honor the victims of the Orlando nightclub shooting, Uber is offering free rides this weekend to and from local LGBT communities, bars and restaurants.
The free rides will be available by the ride-hailing service from Friday to midnight Monday in a number of cities across the nation.
In the Bay Area, 12 spots are included in the fare waiver. They include Harvey Milk Plaza, Twin Peaks Tavern, Billy DeFrank LGBT Community Center, Wild Side West, White Horse Inn, Pink Triangle Memorial Park, Hi Tops, Castro Theatre, SF LGBT Center, El Rio, Club BnB in Oakland and Larkin Street Youth Services.
The offer is limited to two rides per person.
On its website, Uber explained the reason for the free rides: "The world is a brighter and better place when we are all free to be ourselves. And we want to bring people together, no matter who you are or where you're from."
Uber also encourages people to donate to Orlando victims here.