California Highway Patrol Officer Kenyon Marc Youngstrom, who was shot while pulling over a vehicle Tuesday morning, died at Wednesday evening, an hour before the community was set to hold a prayer vigil for his recovery.
On Wednesday, shortly after Youngstrom's 6:05 p.m. death, CHP Commissioner Joe Farrow issued the following statement:
"I learned just a few moments ago, that despite his courageous efforts to survive, Officer Youngstrom succumbed to the injuries he sustained after being shot during a traffic stop on Tuesday morning in Walnut Creek. This is a very sad day for the CHP as well as all Californians. Officer Youngstrom was a valued member of the CHP family, a dedicated officer and soldier who gave his life serving the people of California. He now joins a distinguished group of heroes whose names are engraved upon the CHP Memorial Fountain and who will forever be remembered for their valiant sacrifice and service.
"On behalf of the men and women of the California Highway Patrol, I wish to thank all of those who have kept Officer Youngstrom, his family and friends in their thoughts and prayers. We will be forever grateful for the continued support of the public, the public safety agencies and Good Samaritans that rendered their assistance to our officer at the scene, and the community and medical personnel following Tuesday's tragic events. That support gives all of us strength during these moments of grief and mourning."
Youngstrom, a 7-year veteran of the CHP and a former member of the U.S. Army Reserve, was based out of the Martinez office of the highway patrol. He leaves behind a wife and four children.
According to a co-worker who declined to speak on camera, Youngstrom was one of three identical triplets. One of his brothers died when he was young, leaving only one Youngstrom triplet alive. That remaining brother is emotionally distraught, the co-worker said, as is Youngstrom's partner, who fatally shot the suspect.
CHP Sgt. Diana McDermott called Youngstrom a man of faith, and the kind of guy who would hold the door open for someone and then step inside to get the second door. He was also the first one to volunteer to man the barbecue at a party or CHP function.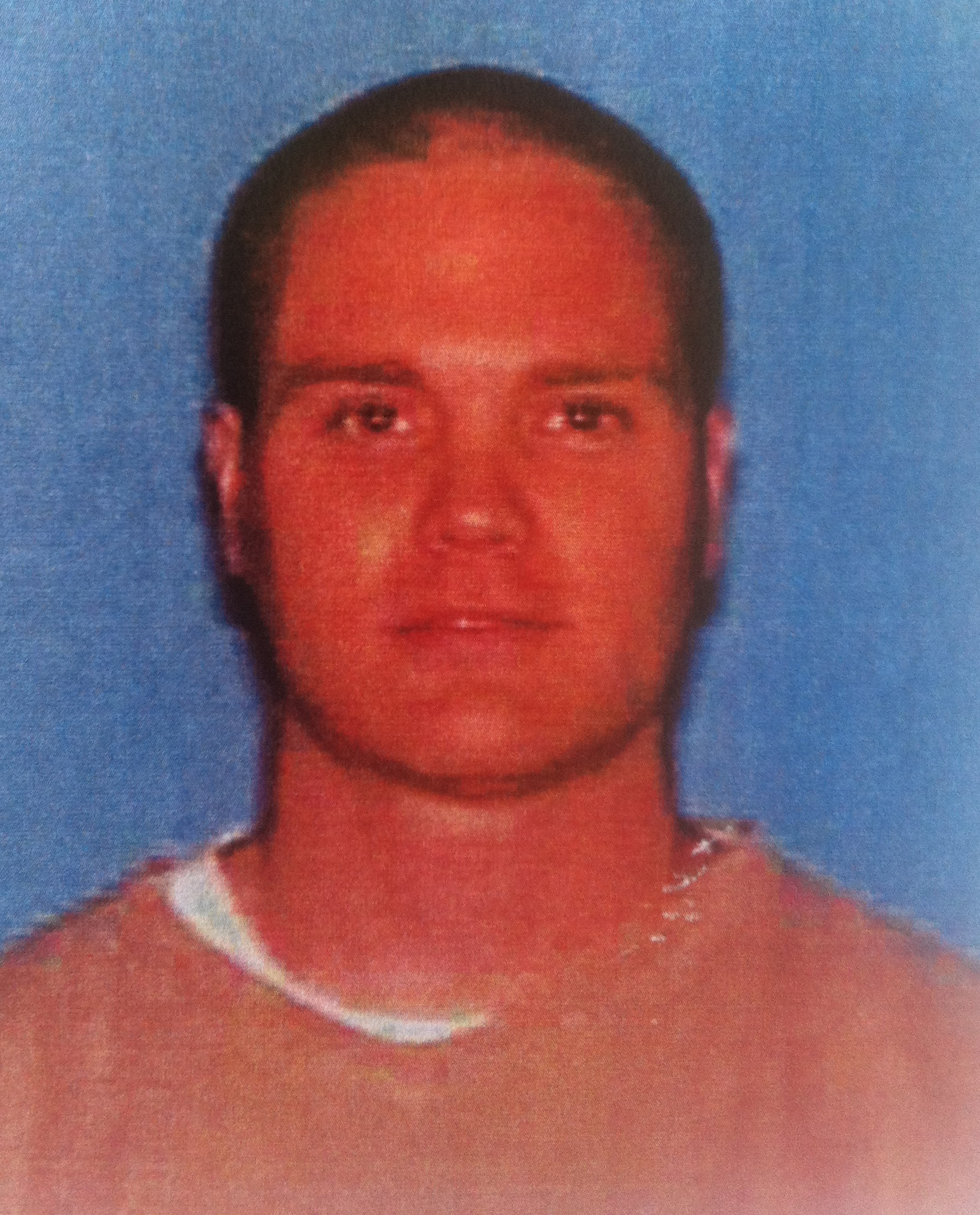 Investigators said Youngstrom was shot during a routine traffic by a man now identified him as 36-year-old Christopher Boone Lacy. Lacy was also shot in the head during in the bizarre shootout, before he was pronounced dead, according to the Contra Costa County Sheriff's Office.
Why Lacy pulled out a gun is still unknown.
Lacy lived in Tehama County town of Corning, and according to court records only had one DUI in Marin County in 2006. Investigators searched his mobile home Tuesday afternoon. Among the things they confiscated were six computers, and a loaded Glock semi-automatic hand gun, a knife and two loaded magazines from his Jeep Wrangler.
Investigators contacted Lacy's parents in Oregon who are coming to the Bay Area to help try to figure out what could have sparked their son to open fire on an officer following a routine traffic stop.
Sheriff's Sgt. Jimmy Lee said people who knew Lacy said he was "a loner" and "kept to himself."
Vern Wilson is the Corning Realtor who sold Lacy his mobile home (pictured left) last year. Wilson described Lacy as "a very nice man."
He said that he understood that Lacy worked out of his home. He said Lacy was always alone, but was well liked by all who met him in town.
At the news conference, Lee explained for the first time what lead to the shootout Tuesday morning.
He said Youngstrom was meeting his beat partner on I-680 to check on a report of a dead deer. While Youngstrom was waiting, his partner radioed to say he was pulling over a Jeep for an obstructed license plate. Youngstrom, who was already parked on the side of the road near the dead deer, motioned for the Jeep driver to pull in behind him followed by his partner's patrol car.
The partner's patrol car had a dash camera which showed that Youngstrom then walked up to the driver, who almost immediately pulled out a gun and fired a shot which hit Youngstrom in the head. His partner then opened fire on Lacy, also striking him in the head.
With the help of other passersby, the partner then immediately started giving first aid to the injured officer and the driver.
Both men were taken to John Muir Medical Center. Lacy later died.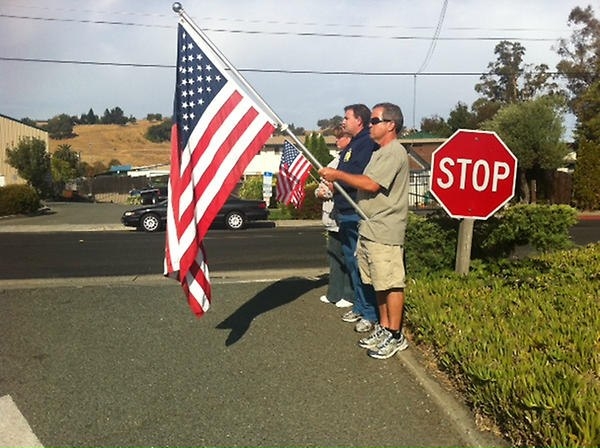 On Wednesday, three men stood at the entrance of the CHP office holding American flags. They said they wanted to show officers arriving to work that they had their support.
A vigil for Youngstrom was held at Oakbrook Elementary School in Fairfield Wednesday night for residents of the community of Cordelia where Youngstrom lived with his wife and four children.

The California Highway Patrol has established a memorial fund to support Youngstrom's family.

The fund is available through Wells Fargo, and donations to the Officer Kenyon Youngstrom Memorial can be made at any Wells Fargo branch, Officer Elon Steers said.

The California Highway Patrol 11-99 Foundation, which provides financial assistance to the families of fallen officers, can provide further information on the memorial. Foundation representatives can be reached at (714) 529-1199 or at info@chp11-99.org.
Funeral arrangement were pending.


Following the shootout, I-680 was shut down for hours in both directions.Caltrans said as many as 180,000 vehicles drive that stretch of roadway every day.