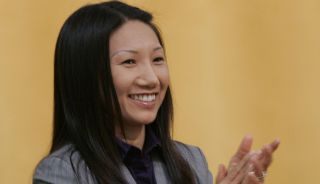 Madison Nguyen is battling current San Jose city councilman Ash Kalra for a seat on the California State Assembly, but an outside headache is giving the former San Jose vice mayor fits.
Nguyen's campaign said that a man claiming to be a volunteer has been traveling door-to-door in San Jose and promptly engaging in arguments with residents, as first reported by the Mercury News.
The Nguyen campaign, which is hoping to lock up the golden state's 27th State Assembly District in the November election, took to social media to voice its frustration as well as clarify its non-affiliation with the fraudulent volunteer.
"I want to be very clear that this person or persons is not with our campaign," Nguyen said on Facebook. "We expect all our volunteers to treat everyone with respect."
Nguyen added that the imposter or imposters do not have campaign material in hand while engaging in discussions with San Jose residents. Verified volunteers walk the streets with specific handouts, according to the campaign.
Anyone with information regarding the fraudulent activity is asked to call Chris Ratana, Nguyen's campaign manager, at 408-471-9143.
State Assembly District 27 encompasses most of San Jose and Nguyen edged Kalra by roughly 14 percentage points in June's primary election, according to election results.