OAKLAND – For the first time in 40 years, many of them spent on the outskirts of the league, the Warriors are headed to the NBA Finals.
They earned the right to face Cleveland for the championship with a 104-90 Game 5 win over the Houston Rockets on Wednesday night at a rollicking, roaring, jam-packed Oracle Arena.
Stephen Curry led the way with 26 points, while Harrison Barnes scored 24, and Klay Thompson put in 20 before leaving the game with an ear laceration after taking a knee from Houston forward Trevor Ariza in the third quarter.
MVP celebrates with his family. https://t.co/hoWj8G93nd

— Golden St. Warriors (@warriors) May 28, 2015
Thompson did not return, but the Warriors did wonderfully in his absence.
The Warriors won the battle of glass, 59-39, as center Andrew Bogut snagged 14 and Draymond Green had 13.
Rockets star James Harden had a forgettable final game of the season, scoring 14 points on 2-of-11 shooting and committing a whopping total of 13 turnovers.
The NBA Finals between the Warriors and the Cavaliers begin June 4 at Oracle Arena.
Visit NBC Bay Area's Warriors page for full team coverage.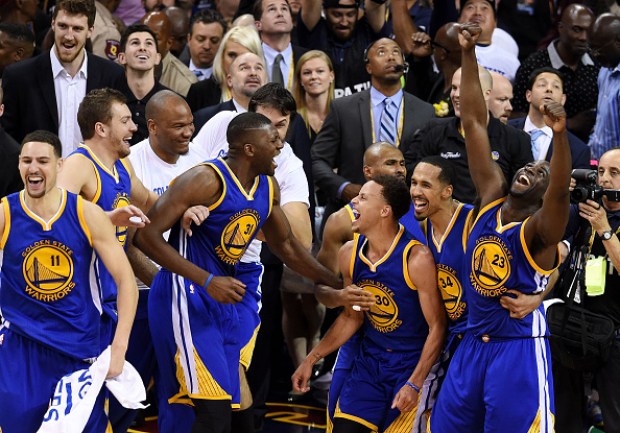 Golden State Warriors 2015 Playoff Photos