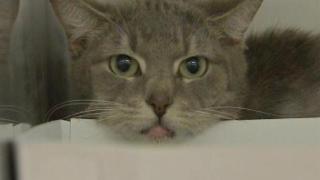 A 77-year-old Hayward woman was arrested on suspicion of trespassing and punching an officer Tuesday at a red-tagged home in Fremont, according to police.
Animal services officers were at the woman's home in the 38000 block of Hastings Street to deal with more than 50 feral cats who live at the residence, according to police.
The suspect was trespassing at the home, which had been red-tagged by code enforcement officers. She allegedly punched one of the officers at the scene.
They arrested her on suspicion of trespassing, battery on a police officer and resisting arrest.