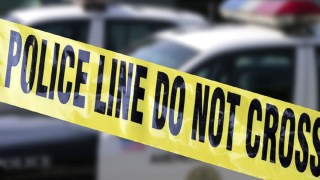 A woman is suspected of attacking a man with an aluminum baseball bat outside a liquor store in Berkeley on Sunday, police said.
According to Sgt. Jack Friedman, dispatchers received a call at 1:55 p.m. from Alameda County Sheriff's deputies reporting a fight involving several people outside Black & White Store at 3027 Adeline St.
The assailant is believed to have fled the area in a black Chrysler Sebring, Friedman said.
Police are describing the suspect as an African-American woman in her 30s, weighing about 200 pounds and standing 5 feet 2 inches to 5 feet 5 inches tall, Friedman said.
She was wearing blue plaid pants, a white long-sleeve shirt or jacket. She was carrying a bright red shoulder bag with a black strap. Her hair, which was in a weave or was a wig, went down to the middle of her back, according to Friedman.
The victim was transported to an area hospital with a non-life threatening head injury, Friedman said.
Police believe the pair had prior contact, but did not know each other.