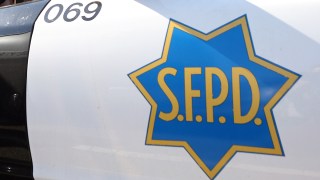 A woman who was holding her daughter's hand while waiting to cross the street was attacked by a random assailant on Wednesday in San Francisco's Tenderloin neighborhood, according to police.
San Francisco police Officer Robert Rueca said the woman didn't provoke the suspect into striking her, nor did she speak to him before the assault occurred. The suspect ran from the scene in the 1000 block of Market Street.
"The suspect just began assaulting the victim," Rueca said.
According to Rueca, the victim was taken to the hospital and the child, described as a toddler, was uninjured and picked up by an adult family member.
Rueca said the suspect has been identified as a black man, but a further description wasn't available. He said officers are investigating the case and working on retrieving surveillance footage from the area of the assault to better identify the suspect.
Anyone with information about the assault is asked to call the San Francisco Police Department's tip line at (415) 575-4444.