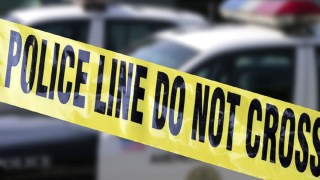 A Martinez woman is behind bars Saturday after she shot and injured a man who was fighting with her fiance, police said.
According to Detective Ryan Baillie, a number of people who reportedly knew each other got into a brawl at 762 Shell Avenue around 8:30 a.m.
The argument escalated into a fight and two men fell into a plate glass window, police said. The window shattered and cut the two men.
The fiance of the one of the men, identified by police as 46-year-old Dawn Iverson, ran out to help him. She opened fire and struck the other man in his torso, according to police.
The man who suffered a gunshot wound drove away from the scene with his mother, but was located by officers, police said. He was treated at Walnut Creek-based John Muir Medical Center and is believed to be in stable condition, police said.
Iverson is in custody for assault with a deadly weapon, police said. She has been booked into the Martinez Detention Facility and is being held on $50,000 bail, police said.
An investigation is ongoing.
People with information are asked to call Detective Tyrone Wah at (925) 372-3453.