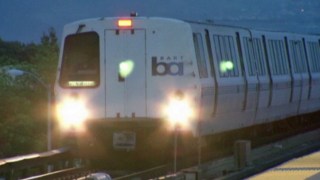 A man was arrested early Sunday on suspicion of sexually assaulting a woman outside of BART's Rockridge Station in Oakland.
A bystander initially called police around 2 a.m. and alerted them to "some sort of a dispute" near the entrance of the station, according to the BART Police Department.
Arriving officers found the man and the woman engaged in sexual activity in the parking lot, according to police. Officers reported that the woman did not consent to the activity.
The man and the woman were interviewed before the man was arrested and booked into the Santa Rita Jail, police said.
Published at 1:28 PM PST on Feb 12, 2017