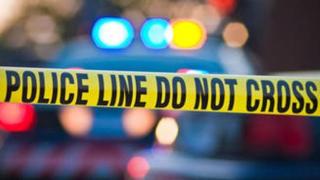 A driver suffered major injuries early Sunday morning when her vehicle went up an embankment along Interstate 80 in Richmond.
At 4:12 a.m., California Highway Patrol officers first received a report of the crash, happening in the westbound lanes of the highway, just west of the San Pablo Dam Road off-ramp, according to the CHP.
When officers arrived, they found the injured driver pinned inside the 2012 Honda Odyssey minivan, unable to get out, CHP officials said. Emergency crews had to extract her from the vehicle.
CHP officers weren't sure Sunday whether speed played a factor in the crash, as a result of which, car parts and debris blocked the roadway.
At 4:39 a.m., officers issued a Sig-alert and closed the highway's westbound lanes between San Pablo Dam Road and McBryde Road, CHP officials said. All lanes were reopened around 6:30 a.m.
People with information about the accident are asked to call the Oakland CHP office at 510-450-3821 or the CHP's tip line at 1-800-835-5247.