The young woman at the center of a police exploitation scandal in the Bay Area pleaded no contest to misdemeanor battery charges on Wednesday and was released from a Florida jail after 17 days.
"She's free," said Pamela Price, an Oakland civil rights attorney who flew across the country to help free the 19-year-old who says she no longer wants to use the pseudonym Celeste Guap. She wants to be known by her real name: Jasmine.
NBC Bay Area has not used Jasmine's real name before the Wednesday announcement, and is not using her last name because she is a victim of sexual abuse.
Price has scheduled an 11 a.m. Thursday news conference at Oakland City Hall.
At a news conference Wednesday outside the Martin County Superior Court in Florida, Price talked at length about how Jasmine fell prey to a string of police officers across the Bay Area and beyond, but was not a drug addict. Another California attorney, Charles Bonner said that Jasmine will be getting some help at a Stanford medical psychiatric center.
"The police were engaged in a conspiracy to sexually traffic children," Price said. "She is not the only one.
"Whether or not somebody gave her a dollar or a dime is irrelevant," Price added. "The fact that she is alive today is a miracle."
Teen at Center of Police Exploitation Scandal Returns to Bay Area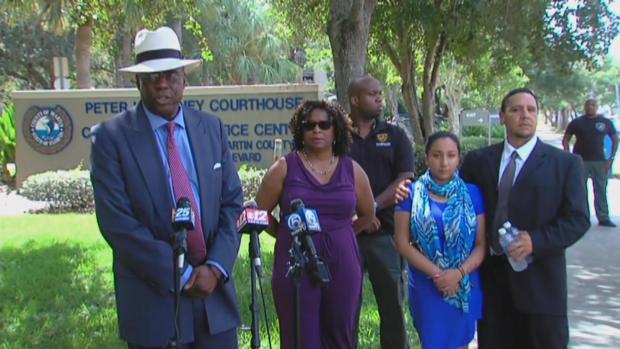 Jasmine was accused of biting an employee at a Florida rehabilitation center, where she had gone of her own volition to seek help. Instead, she landed in jail on a battery charge.
Price said that Jasmine was brought to Florida under "false pretenses." She said the Richmond Police Department arranged her stay at the rehab center 3,000 miles away and accused the department of witness tampering.
"It is our understanding the Richmond Police Department, in particular the leadership of that department engaged in communication with a local agency here and brought her here under false pretenses," Price said.
Richmond City Manager Bill Lindsay insisted the city didn't pay for Jasmine's Florida rehab and doesn't know who suggested she go there.
"The city's role was working with the victim and the family," Lindsay said. "I would want her to know the city of Richmond and Richmond Police Department supports her as a victim of crime."
Sylvia Vigil, a former drug addict who is part of Victory Outreach, knows the streets and believes there's hope for Jasmine.
"She wasn't created to be a victim; she wasn't created to be a prostitute. That wasn't her life," Vigil said.
The young woman, who has given a multitude of news interviews in the past, stood uncharacteristically silent, wearing a blue dress and matching scarf, while flanked by a team of lawyers. Her father also was alongside her. Her mother, not present, is an Oakland police dispatcher.
After Jasmine accepted the plea deal, NBC-affiliate WPTV reported that her criminal defense attorney Richard Kibbey told the judge: "This is the most wanted woman in California."
The plea agreement includes a stipulation to withhold adjudication, so Jasmine will not have a criminal record, according to court records. She also wrote a letter of apology to the court.
The Martin County Sheriff's Office had initially sought felony charges for her, but after a closed hearing last week, Assistant State Attorney David Lustgarten decided to file a single misdemeanor battery charge.
Councilman Noel Gallo also has hope for Jasmine.
"I think it takes the right group of people to demonstrate they care for her and are strong enough to change her ways," he said.
The teen's return from Florida means the criminal case against the Bay Area officers accused of having sex with her can proceed. Jasmine's testimony is crucial.
'Jasmine,' aka Celeste Guap, Takes Plea Deal in Fla.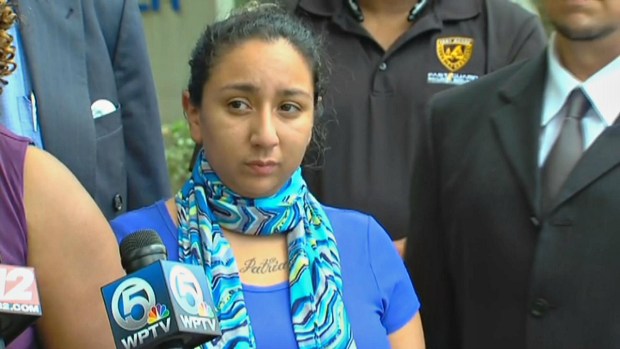 Alameda County District Attorney Nancy O'Malley announced Friday that she would pursue criminal charges against seven current and former law enforcement officers, including five from the Oakland Police Department, for conduct related to Jasmine, an apparent victim of sex trafficking.
The most serious charges the officers will face is felony oral copulation with a minor.
Jasmine's attorneys said she wants to get her life together upon her return to the Bay Area, and even study to be a veterinarian.
"Jasmine is glad to be free and wants to go home," Price said. "We're going home."
NBC Bay Area's Jodi Hernandez, Cheryl Hurd and wire services contributed to this report.
Plea deal reached. Adjudication withheld on batt charge. Attorneys will discuss this pm. @WPTV@nbcbayareapic.twitter.com/ZHdZ2rcrIy

— Jon Shainman (@JonShainman) September 14, 2016
Attorney: "This is the most wanted woman in California." @WPTV@nbcbayareapic.twitter.com/5TLS5qiEXt

— Jon Shainman (@JonShainman) September 14, 2016
Woman at center of massive pox sex scandal in SF Bay Area appears in #MartinCounty court on battery charge. @WPTVpic.twitter.com/mVcGpEcppu

— Jon Shainman (@JonShainman) September 14, 2016
She's free! pic.twitter.com/JwkZEm6BEg

— Pamela Price (@PPriceCares) September 14, 2016