The U.S.A. women's soccer team advanced to the semifinals of the Olympic tournament Friday with a 2-0 win over New Zealand.
The team is considered a favorite for the gold medal and has a strong Bay Area presence in the four-some of Nicole Barnhart, Rachel Buehler, Alex Morgan, and Kelley O'Hara.
CLICK to view images from the match.
Friday's goals were scored by Abby Wambach in the 27th minute and Sydney Leroux in the 87th minute, but Cal's Alex Morgan got a well-deserved assist.
Morgan blew past a defender and then threaded the ball through two others to put it on Wambach's sliding right foot at the far post. Goooooooooooal!!!
CLICK to watch a replay of the U.S. v. New Zealand match.
That was followed by a team cartwheel on the sidelines.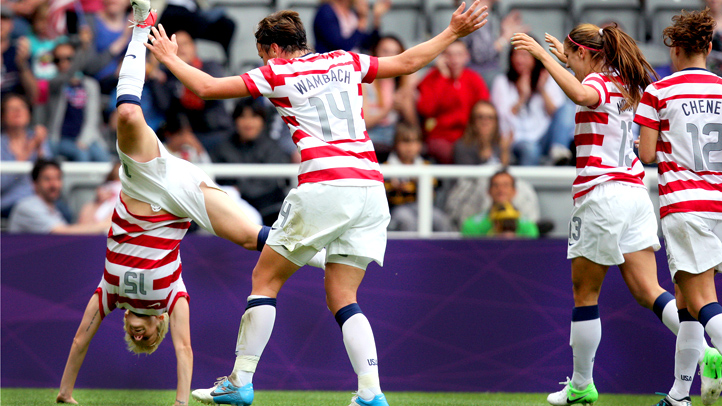 Team U.S. A. is getting known for its creative goal celebrations.
During their game against North Korea, the team did what they called a "worm" dance after one of Wambach's goal.
The players say they spend lots of time ahead of each match coming up with the celebration coordination.
Next up for the red, white and blue is the winner of the Britain-Canada.
The game is scheduled for Monday. The loser is eliminated.