The San Jose man lured into a plot to bomb an Oakland bank by an FBI agent posing as a terrorist appeared in court on Thursday for the first time.
Matthew Aaron Llaneza, 28, is charged with attempted use of a weapon of mass destruction. He is a former United States Marine with a history of mental illness. No legal action was taken in court today; his case was continued until March 8.
Llaneza met with an undercover FBI agent on Nov. 30, who told Llaneza that he was connected to the Taliban in Afghanistan. Llaneza then proposed to car-bomb a Bank of America branch on Hegenberger Road, according to the FBI.
On Feb. 8, Llaneza drove there with a dozen buckets of chemicals wired to a cell phone, FBI documents state. The chemicals were fakes, prepared by the FBI to look like a bomb. The FBI arrested Llaneza when he allegedly tried to detonate the bombs with a cell phone.
FBI Sting Thwarts Oakland Terror Attack Attempt
His arrest has sparked controversy, as he had recently converted to Islam, and his attorney in a 2011 weapons charge said his mental state is in question.
Experts in the case say that subjects like Llaneza, lured in by federal agents posing as terrorists, are given "ample time" to back out.
The case is reminiscent of other recent stings, such as the 2010 car bomb plot in Portland and another case in New York City, where a federal agent sold four men fake missiles.
FBI Expert Terror Says Catch Saved Lives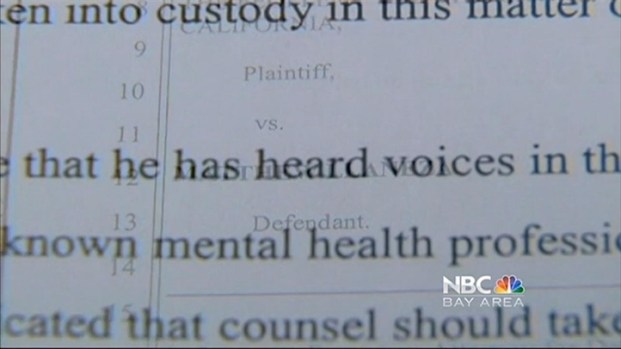 For related stories: