Of all the places a mom wants to spend time with her kids on Mother's Day, Juvenile Hall cannot be anywhere near the top of the list.
Thanks to one mom, though, that dim scenario has turned out a bit brighter over the years for thousands of other mothers.
Megan Williams, 60, has been coming to the Santa Clara County's Juvenile Detention Center on the Saturday before Mother's Day for the past 20 years. She brings with her a team of volunteers as well as the makings for dozens of floral bouquets for which she has paid out of her own pocket.
The team spends the following hours helping the inmates, both boys and girls, create floral arrangements they can give their moms the following day during their visit.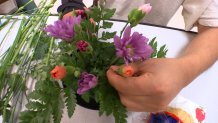 "I want to give these kids the opportunity to say, 'Mom, i love you,'" Williams said.
It is something, Williams said, she has never done herself.
Williams grew up in Vietnam during the war years. She was one of fifteen children. She says for a number of reasons she never developed a close relationship with her mother.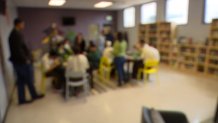 "I'm 60, my mom is 92. I've never given her a hug," Williams said.
Megan says her Mother's Day mission to the jail is her way of making sure these young people don't say the same thing later in their lives.
"I wish one of these days somebody can do that to me so it can bring me closer to my mom," Williams said.