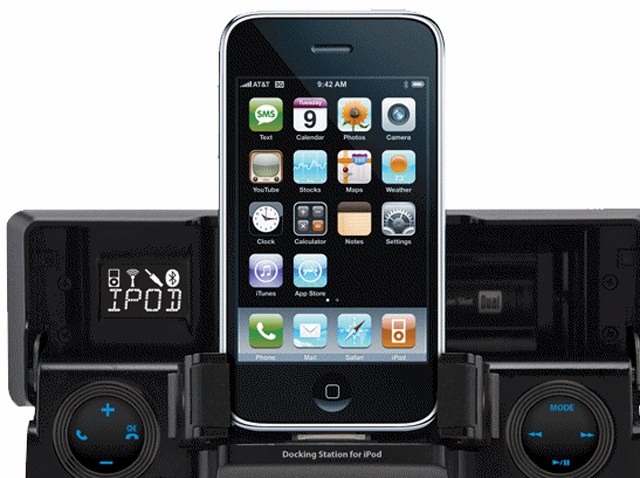 Could this finally be the iPhone dock for the car we've been looking for? This 200-watt Dual XML8110 Mechless Mobile Audio head has all the right specs: It flips down to reveal its universal iPod dock, charges the iPhone or iPod, lets you play iTunes music or any sound from onboard apps into your car stereo — it's all there.
On either side of the dock are controls for your iPhone and the on-board AM-FM radio. The idea sure beats the hell out of those awful FM transmitters that transmit your iPhone or iPod's audio into your car stereo, turning your music into a hissy, static-y mess. We like the way this XML8110 props up the iPhone so you can safely manipulate its numerous icons.
The company is even developing an iPhone app specifically for this unit. The only thing it has us worried? Its too-cheap $99 price might give away that it's not exactly a high-quality device. Still, might be worth a look.
Copyright DVICE - DVICE