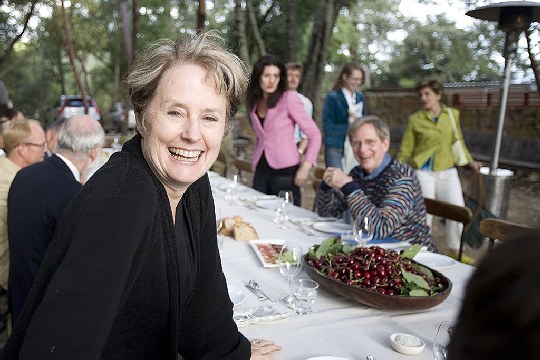 Only into local and organic tweets? Then you'll love Twitter's newest star.

Celebrity chef and the patron of Chez Panisse in Berkeley has signed up for a Twitter account, according to Eater SF. You can follow all her tweets @AliceWaters.

Our guess is Charlie Sheen reaching two million followers quicker than anyone in history was not inspiration for a woman who had made a career caring about what goes in her body.

As of Friday at noon, Waters had just over 1,400 followers. Hardly a number that Sheen would call "winning."

But the fact that Waters has yet to send out a tweet or even get verified by Twitter HQ may have something to do with it.