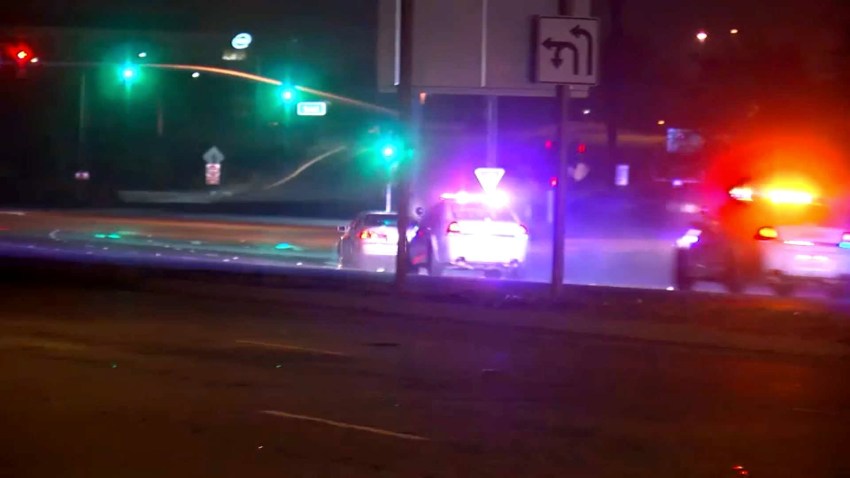 A suspected drunk and speeding driver was arrested early Saturday after leading Santa Clara County sheriff's deputies on a chase through the South Bay — on three working tires.
The pursuit began near North Capitol Avenue and Mabury Road in San Jose around 1:05 a.m. when the driver of a Honda, identified as Raymond Martinez, failed to pull over for a traffic stop. There was no one else in the car.
The 23-year-old supect fled toward Capitol Expressway, and then headed onto Hillsdale Avenue, Camden Avenue and San Tomas Expressway — from San Jose to Campbell and also Santa Clara. He then fled onto Montague Expressway in Milpitas where he finally surrendered, according to sheriff's deputies.
Martinez led deputies on a chase on three good tires after one was damaged on Capitol Expressway before being taken into custody, sheriff's deputies said.
He will be charged with felonious vehicle evasion and driving under the influence, sheriff's deputies noted.