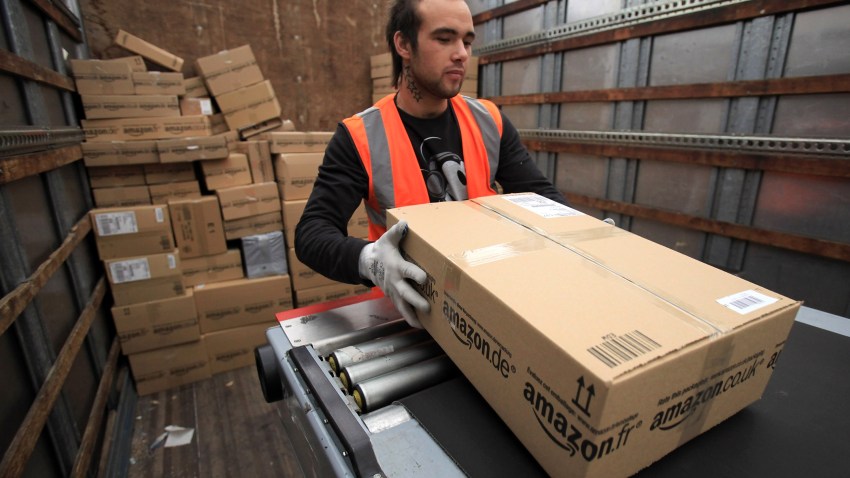 If you've shopped on Amazon, you know how convenient it is. If you've shopped using Amazon Prime, you've probably shopped on the retail site eight times as often as you used to. It's that cool, and that easy.
If you're a mom, well, things have been even better for you -- at least when it comes to getting benefits on Amazon.com.
The company launched what it calls "Amazon Mom" some time ago, giving moms big discounts on things like diapers and wipes, and free two-day shipping on such items for a year. I know, this sounds very old-fashioned, but trust me, even if you're the dad in the equation, you may not be targeted, but it's a really good deal for families with small kids.
As of today, though, the lure is being cut back a bit.
Amazon just announced plans to reduce the "mom" discount -- now, you'll get a maximum of 20 percent off diapers and wipes (the discount was 30 percent), and if you join Amazon Mom this year, you'll get three months of the two-day shipping incentive.
Amazon has reported in the past that its "Prime" deal -- a $79 one-time fee that gets you free two-day shipping on all that you buy -- is a money loser.
As far as loss-leaders go, though, this has a got to be a pretty good one, and Amazon's earnings (and stock price) have been strong and steady.
Can they keep the moms? Probably.
Have they at least shown all of us that even diapers are just a click away? Definitely.
Scott, no longer changing diapers, is on Twitter: @scottbudman