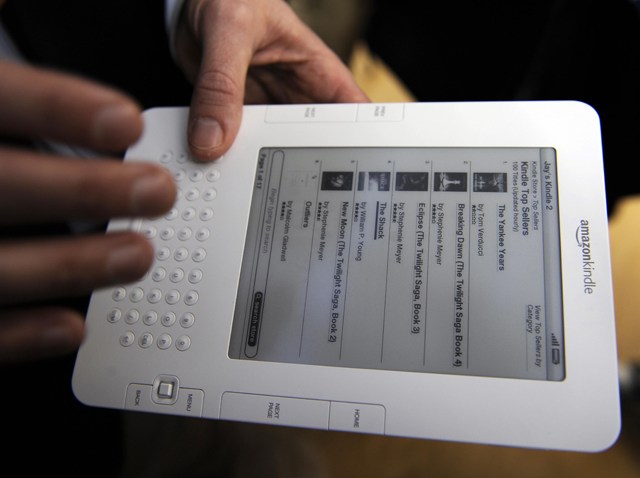 The Wall Street Journal is reporting that Amazon is chatting with book publishers to create a "Netflix-like" subscription service for e-books. Is this the Kindle tablet's secret trump card?
If true, Amazon's new "Netflix" for e-books could turn the digital book world upside down. Instead of purchasing e-books, book worms could choose to simply rent them, which basically makes the service like going to a library and borrowing a book — only it's not free.
For a monthly fee, voracious readers will get access to an unlimited back catalog of e-books. Needless to say, book publishers aren't exactly ecstatic about such a service, as they believe it would significantly "lower the value of books and strain relationships with other book retailers." Basically, book publishers won't be able to squeeze every penny out of customers for each e-book.
Wait a minute, what about that Kindle Library Lending program that Amazon says will enable e-books to borrowed from the over 11,000 U.S. public libraries? Originally planned for "later this year," the service has yet to materialize.
Keep in mind that it's just rumors and executive babble right now, and talks for such a service could break down and never see the light of day, but we have a question for you.
Would you pay a monthly fee to rent as many e-books as permitted or walk your butt over to a brick and mortar library to borrow all the e-books you want for free? The first choice is convenient, whereas the second option requires a little exercise. Just curious to know, which one would you prefer?
Copyright DVICE - DVICE