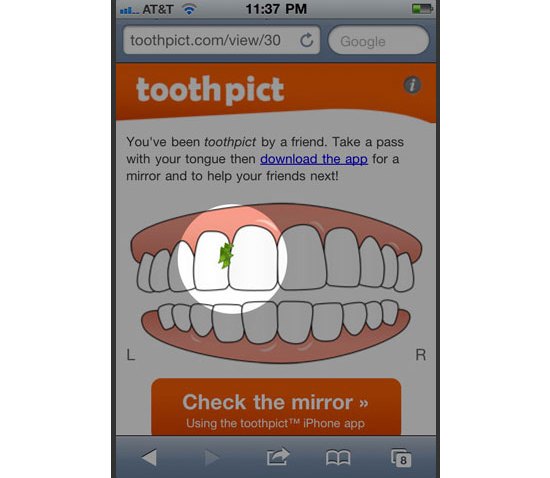 Is telling someone that they have food stuck in their teeth really that awkward? Awkward enough to necessitate an iPhone app to tell it to them discreetly rather than out loud? Apparently it is!
Toothpict is an app that lets you send someone a diagram of their mouth pointing out exactly where the food is in their teeth. It is way, way less convenient than simply getting their attention and miming picking at your teeth where the offending object is. Of course, maybe you aren't with the person and just sense that there is spinach between their teeth. Well, in that case this should work out perfectly for you. Otherwise, well, I don't get it.
But hey, at least it's free.
Via Toothpict
Copyright DVICE - DVICE