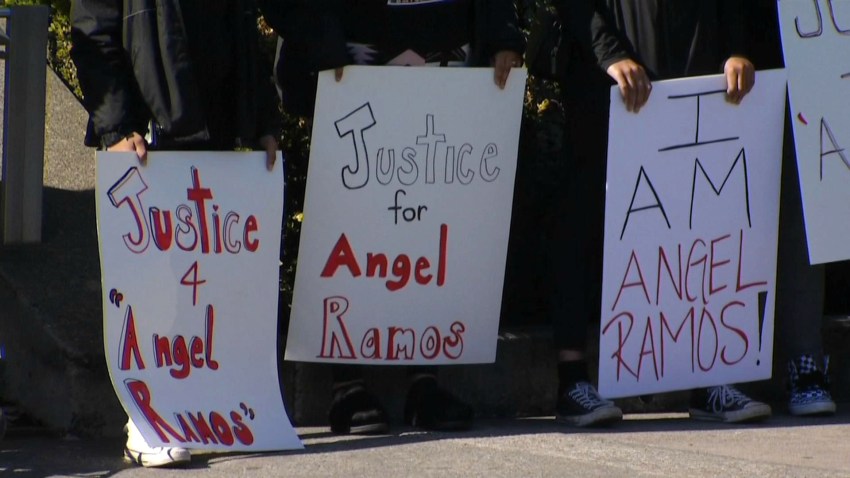 Family and friends of Angel Ramos, a 21-year-old man who was shot and killed by a police officer outside of a home in Vallejo earlier this week, gathered on Saturday in the North Bay city to hold a march and vigil in the deceased man's honor.
Signs flashed during the rally read "Justice for Angel Ramos" and "I am Angel Ramos!"
Ramos, who was standing over another person with a knife before he was shot by arriving police officers, presented "an immediate and lethal threat" to the person on the ground, police said.
Frustrated family members, on the contrary, claim Ramos was simply defending himself when he was gunned down.
A GoFundMe page was created to help foot the cost for Ramos' memorial service. As of Saturday afternoon, just under $4,300 had been raised. The goal is $10,000.