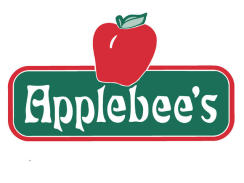 Applebee's is dealing with a repeat of an incident that occur ed in the Bay Area in 2007.
In June of that year a two-year-old boy became sick after drinking what his parents thought was apple juice at an Applebee's in Antioch. His drink was actually margarita mix complete with tequila and triple sec.
At the time the restaurant said the juice and margarita mix were stored in similar containers, and that led to the mistake. After the incident that restaurant said it changed its policies so alcohol and juices were kept in containers that did not look alike.
But this past Friday a 15-month-old boy had the same thing happen to him at an Applebee's near Detroit.
The boy's parents say they ordered him an apple juice. He took several drinks then put his head on the table and fell asleep.
They say he woke up a short time later and was very happy, saying "hi" and "bye" to people as they passed their table and talking to the walls.
The mother took her son to a hospital and found that his blood alcohol level was .10. That's over the legal limit for an adult driver.
The drink again turned out to be margarita mix. The local Applebee's manager has apologized, and the national office calls the incident unacceptable.