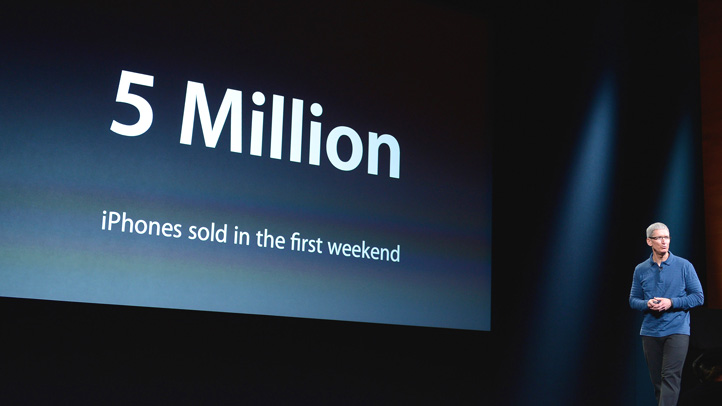 If Google can go to North Korea, Apple will be busy making deals in China.

Apple CEO Tim Cook met with the chairman of China Mobile on Thursday to talk "cooperation," according to Reuters.

Exact details of the meeting between Cook and Xi Guohua are kept secret, but China Mobile is the world's largest carrier of cell phones -- and, coincidentally, the Chinese mobile phone service with which Apple does not yet have an iPhone agreement, the news agency reported.

Apple's share of the global smartphone market is slipping, but a deal with China Mobile would be tremendous.

Cook told reporters in China on Thursday that the country is the company's biggest growth target. He wants to expand the number of Apple stores in China from 11 to 25, the news agency reported.

Talks between the two companies are not new -- negotiations have been stalled for years over the question of revenue sharing, the news agency reported.

China Mobile also uses a 3G network, so there is speculation Apple might wait until the carrier can upgrade before launching China Mobile iPhones.
Copyright FREEL - NBC Local Media