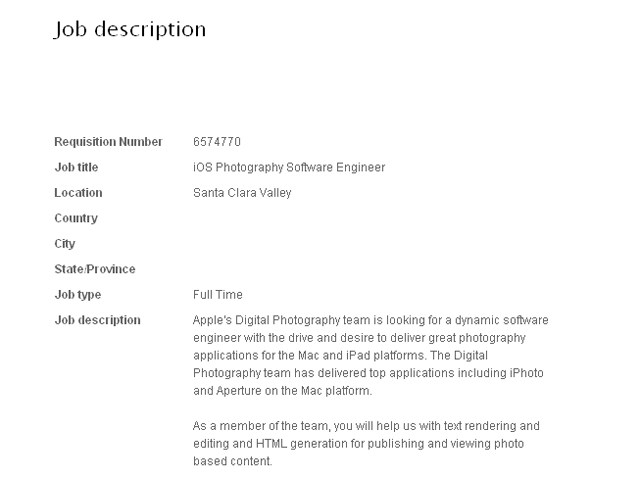 Like taking pictures, do you?

Then Apple could use your service and rumormongers everywhere can use your hiring as further proof of whats to come in the next generation iPad.

On the day the world got a possible glimpse at what the next generation Apple tablet's screen might look like comes word that the iPad-maker is looking to hire a digital photo software expert to work on the device.

While the job description on Apple's site simply states the company needs a photo wiz "to deliver great photography applications for the Mac and iPad platforms" some are citing the opening as proof that a camera -- or two -- is slated to be part of the next iPad.

The assumption is not too much of a leap. There has been plenty of evidence suggesting that two cameras and FaceTime will be on the iPad 2, scheduled to launch later this year.