Apple debuted what it called the "most advanced timepiece ever created" Monday, detailing a slate of new features for the highly anticipated Apple Watch.
CEO Tim Cook called the Apple Watch "the most personal device we have ever created" as he detailed new features for customizing design, communicating and tracking health using the watch.
"It's not just with you, it's on you," he said.
[[295640771, C]]
It is compatible with Siri and Apple Pay, as well as other apps and boasts an all-day battery life. Product demos at the event included paying for groceries at Whole Foods, answering phone calls and hailing an Uber, all using the watch.
The Apple Watch, which starts at $349, has a feature called "Watch Glances" where users can swipe for weather, calendar events, music, and even heart rate. You can also see calls, messages and emails to your iPhone on the watch.

The watch also includes a new communication feature called "Digital Touch." Users can sketch designs that will appear on their friend's watch, tap to get their attention or even send their own heart rate.
"This is an incredibly intimate way to tell someone they're thinking about them," Cook said.
Cook said the watch tracks daily movement and reminds you if you've been sitting too long.
Photos from Apple's u0022Spring Forwardu0022 Event
"Its like having a coach on your wrist," he said.

Apple had already said the watch will start at $349. That model, Apple Watch Sport, is 38mm and comes in silver or space gray with colorful band options. The mid-range version runs $549 to $1,049, depending on band. A luxury "Apple Watch Edition" that comes in 18-karat gold starts at $10,000 and will be available in select retail stores.
The watch, the first brand-new device launched without late Apple executive Steve Jobs, is scheduled to hit the market in April. Pre-orders start on April 10, which is when models will be available for view in retail stores. It is scheduled to hit shelves on April 24.
A Slimmer, Lighter MacBook
Ahead of the watch release, which started at 10 a.m. PDT at the Yerba Buena Center for the Arts Theater in San Francisco, Apple announced what is said was "the lightest Mac we have ever made." Apple's Phil Schiller hailed the 2-pound laptop as "the most extreme and efficient notebook we have ever created." Despite being just 13mm thick, he said the new edition features "the best display we've ever build on the Mac." The computer has an all-in-one port for power, USB data transfer and more.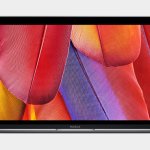 "It took reinventing every technology in it to deliver something this amazing," Schiller, Apple senior vice president of worldwide marketing, said.
The new MacBook, which is said to be the most energy efficient notebook yet, comes in silver, space gray and gold. They start at $1,299 and will start to ship in April.
"HBO Now" Streaming to Hit Screens
The event started with talk about the company's growth in China, upgrades to the suite of iPhone apps and the unveiling of "HBO Now," a streaming service for Apple TV, iPhones and iPads. Subscription for the product, set to launch in April, will cost $14.99 a month and include access to all current and past HBO content.
"We couldn't be prouder that Apple is our exclusive partner at launch," CEO of HBO Richard Plepler said, before screening an exclusive trailer for the new season of "Game of Thrones."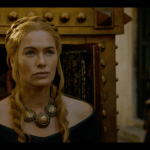 More people could be able to take advantage of the new service thanks to a price cut for the Apple TV. Cook announced that the device's price will drop from $99 to $69.
"If you don't have one yet, now's the time," he said.
More Ways to Pay, Track Your Health
The event also highlighted updates to Apple's suite of home and lifestyle apps.
Cook said that every major car brand has committed to delivering CarPlay, Apple's way of allowing iPhone usage in vehicles, and said that more than 2,500 banks and 700,000 U.S. locations now support Apple Pay.
The company also rolled out ResearchKit, an add-on to HealthKit that Apple Senior Vice President of Operations Jeff Williams said will allow researchers to create apps that "turn iPhone into a diagnostic tool." The company has already partnered with leading medical and research institutions on projects related to Parkinson's, asthma, breast cancer and more. He said users should not worry about their personal information being shared should they opt-in to use the apps.
"Apple will not see your data," he said.
[NATL] 13 Smartwatches Worth Watching: Apple Unveils New Watch
Observers say the Apple Watch debut is seen as an important product launch for the Cupertino company because in many ways, it will tell shareholders about the company's future.
"It's the first new device they've released since Steve Jobs dies," CNET News Executive Editor Ian Sherr said. "To Apple, this is really about proving it can be innovative and have a new idea."
Copyright AP - Associated Press