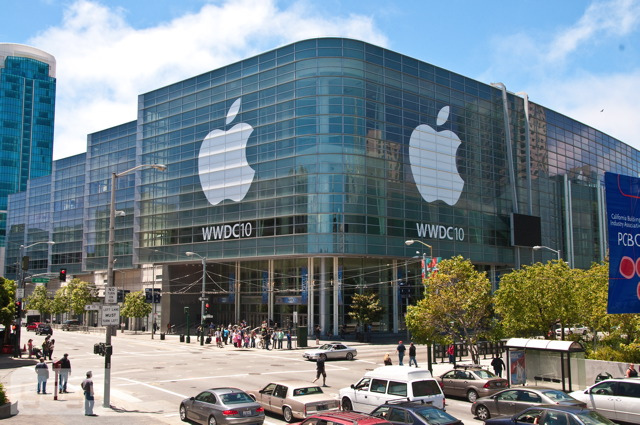 Monday thousands of Apple fans will descend upon San Francisco's Moscone Center for five days of iOS, Mountain Lion and rumors galore.

That's because the 2012 Worldwide Developers Conference will start in downtown San Francisco, and NBC Bay Area's Scott Budman will be there, tweeting, blogging and giving you television coverage of the latest and greatest.

So, what can the world expect from Apple this week?

Almost anything but probably nothing in regards to what has made the the twinkle of Steve Jobs' eye the world's most profitable company.

There have been rumors that Apple could unveil the iPhone 5. There have been reports that a 7-inch iPad tablet will make an appearance at the conference. There has even been some rumbling that Sir Jony Ive will pull the curtain back on his secretive lab and unveil a 46-inch Apple-powered television screen.

Those things could happen but they most likely won't. One thing that Apple has perfected in the years since Jobs handpicked his executive staff is the secretive company's master ability to tease what's next.

For six weeks now the world has known exactly what Apple will unveil at WWDC but the specifics are still murky.

"We have a great WWDC planned this year and can't wait to share the latest news about iOS and OS X Mountain Lion with developers," Apple's Senior Vice President of Worldwide Marketing Phil Schiller said on April 25.

Digging deeper into Schiller's words, it's safe to guess that Apple will introduce iOS 6, which will be filled with new features that optimize the already popular experience users have on their iPhones and iPads.

Apple will most likely also give us a date when its new desktop operating system OS X Mountain Lion will be available.

What Apple showcases beyond that is anyone's guess. But NBC Bay Area Business and Technology Reporter Scott Budman will be in San Francisco on Monday broadcasting, tweeting and writing updates for NBCBayArea.com about everything that Apple does decide to share with us.