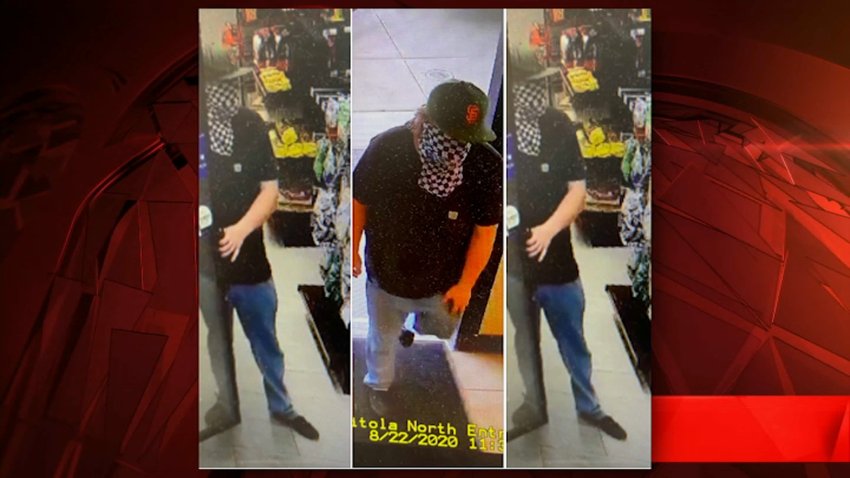 Santa Cruz County authorities are seeking the public's help in identifying the man who stole a firefighter's wallet over the weekend.
The incident happened during the overnight hours of Friday, Aug. 21 and Saturday, Aug. 22 outside the Bonny Doon Fire Station on Empire Grade Rd. while the firefighter battled the CZU Lightning Complex Fire in Santa Cruz and San Mateo counties.
The suspect broke into the CalFire employee's fire truck, took his wallet and drained his bank account.
According to authorities, the suspect used the stolen credit card and used it at the Shell Gas Station and Safeway on 41st Avenue in Capitola.
The suspect is described as a male with light colored, shoulder-length hair, and was wearing a green SF Giants hat, black and white checkered face mask, black t-shirt, blue jeans and black Vans shoes.
Anyone with information can contact Detective Kenville at 831-359-8813