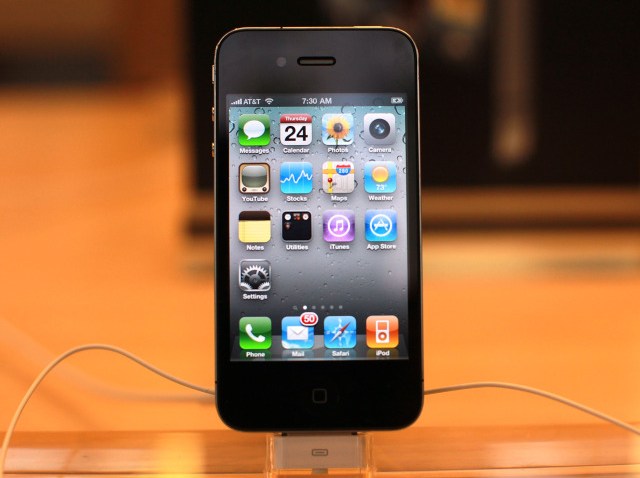 When Apple CEO Steve Jobs introduced the iPhone 4, he tauted the aluminum exterior of the new iPhone 4 as a larger antenna -- meant to address connection issues.

Small problem -- human skin is highly conductive and when connected to the antenna can change the radio signal band the phone is tuned to, or short the circuit, so holding the phone as you might when making a phone call will mean you lose signal strength.

Apple customer service representatives recommended to a Gizmodo reader that he use one of the plastic cases the company offers for sale at Apple stores.

The good news is, covering the antenna with a non-conductive case does seem to solve the problem. In an informal test, the complaint was replicated on two tester phones supplied by Apple on more than one occasion.

The company has also admitted that a known bug with how the device displays signal strength could be a problem, and has promised to fix that issue.

Owners of earlier iPhones have long complained about AT&T's cellular network dropping calls and connections.

But for once, this seems to be Apple's problem. Why wasn't it caught earlier?

As the world learned from the iPhone 4 prototype left by an engineer in a Redwood City bar, test models came with a disguise case to make them look like earlier versions -- meaning nobody might have noticed before it was released.

Jackson West is not waiting in line for an iPhone, ever.
Copyright FREEL - NBC Local Media