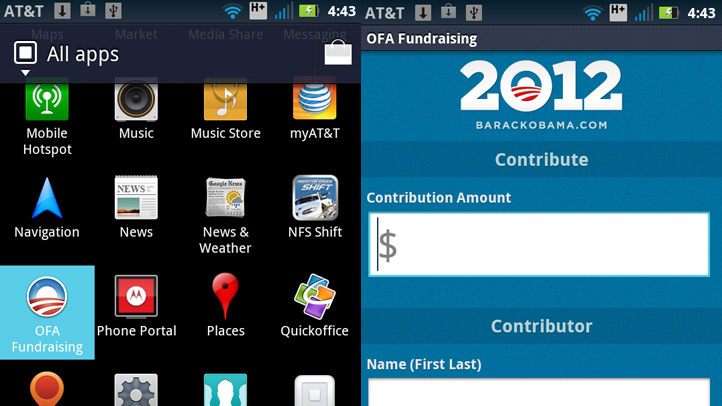 Jack Dorsey once said he help launch Square to give the little guy the power to process credit cards.

Today one of the biggest men in the world -- in stature not size -- turned to the mobile credit-processing company to fund one of the most important elections in the world.

President Barack Obama's campaign will use the square attachment from the San Francisco-based startup to process credit card donations for its re-election campaign.

"Whether you're a Republican or a Democrat, running for president or local assembly, Square makes it easier than ever for candidates, organizations and volunteers to fundraise for their cause," Aaron Zamost of Square said in a statement.

Square allows anyone to accept credit cards by simple attaching a small peg to any iOS or Android-powered mobile device.

The San Francisco startup takes 2.75 percent of each transaction but there are no set up or monthly fees.

The decision by the Obama campaign to use Square comes as a major coup for a relatively young startup.

Square has about $168 million in funding and processed $2 billion worth of transactions last year.

Most of its transactions were from small businesses and individual users.

The Obama campaign raised $42 million in the fourth quarter of 2011 alone. Along with the cash infusion, the exposure is sure to help Square's growing profile.