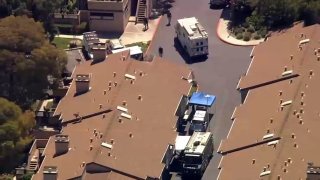 A barricaded suspect in San Jose was taken into custody Tuesday afternoon, police said.
The suspect reportedly waved a gun while on a balcony and also fired the weapon in the area of Silcreek Drive, police said.
Law enforcement personnel were called to the scene to negotiate with the suspect.
Further information was not immediately available.