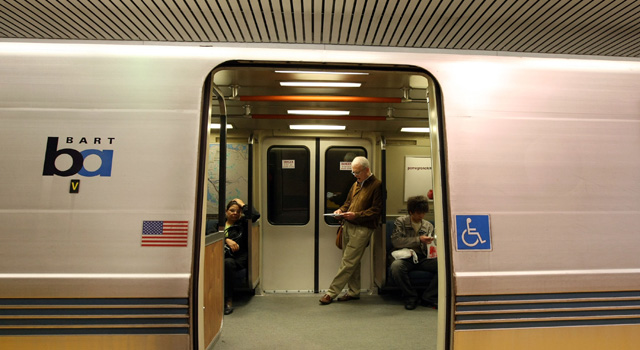 BART directors voted Thursday to increase fares on July 1, but by less than the 10 percent level originally recommended by General Manager Dorothy Dugger and her staff.
At the end of a lengthy discussion, directors voted to raise basic train fares by 6.1 percent and increase the minimum fare for short trips by 25 cents, from $1.50 to $1.75.
Directors also voted to increase the surcharge for trips to and from San Francisco International Airport by $2.50, from $1.50 to $4.
In addition, BART directors voted to begin charging a $1 parking fee at additional stations. Parking fees already are in place at some stations.
BART normally increases fares every two years based on cost-of-living formulas and its next fare hike wasn't scheduled to to happen until Jan. 1.
But the board voted to move up the fare increase by six months because the transit agency faces a $54 million budget deficit for the fiscal year starting July 1 and a $249 million budget shortfall over the next four years.
BART Board President Thomas Blalock said, "The idea of a 10 percent across-the-board fare increase didn't sit well with most board members because it put too much of a financial strain on our regular commuters."
Blalock said, "We wanted to find a way to raise revenues without over-burdening our loyal customers."
Board Vice President James Fang said, "We decided on a $2.50 increase on the San Francisco airport surcharge because it allows us to raise much-needed revenues without impacting our regular riders," most of whom don't go to the airport.
Fang said the large fare hike to the San Francisco airport will mostly impact tourists and other out-of-town users.
He said, "A BART ride from downtown San Francisco to the airport will go from $5.35 to $8.10 with the additional surcharge. However, that's still a bargain when you consider the alternative such as a $35 cab ride or a $20 shuttle van ride."
Copyright BAYCN - Bay City News