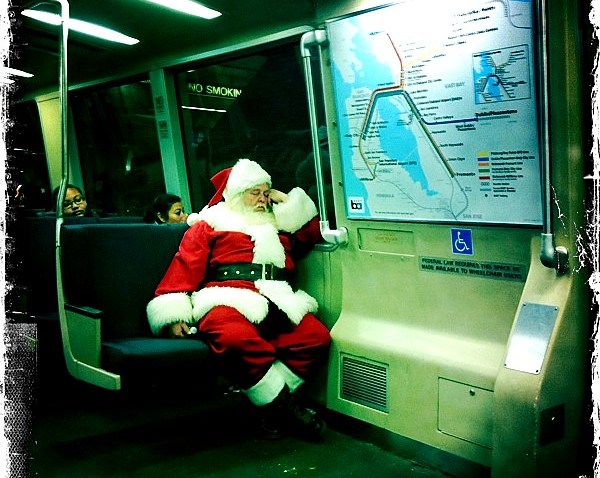 Worried about earthquakes? It's time to breathe easy, at least while riding BART between Oakland and San Francisco.

The BART Board of Directors agreed this week to spend $7.7 million to strengthen the Transbay Tube, according to the San Francisco Appeal.

The cash will pay to install steel plating inside the 3.6-mile long concrete tube, which runs along the floor of the San Francisco Bay. The plates, 2.5 inches long, will be bolted onto the walls of the tube, and will take two years to be installed, the newspaper reported.

BART's entire infrastucture is being earthquake-proofed, according to reports: some $1.3 billion is being spent over 10 years. And just in time -- while the BART system held up well during Loma Prieta in 1989, the epicenter was 60 miles away near Santa Cruz County, and the next big temblor is expected to be much closer, according to reports.

In addition to strengthening the tube, BART's earthquake safety program will strengthen 34 stations, 22 miles of elevated track, including 1,918 support columns and parking structures and other facilities, the report said.
Copyright FREEL - NBC Local Media