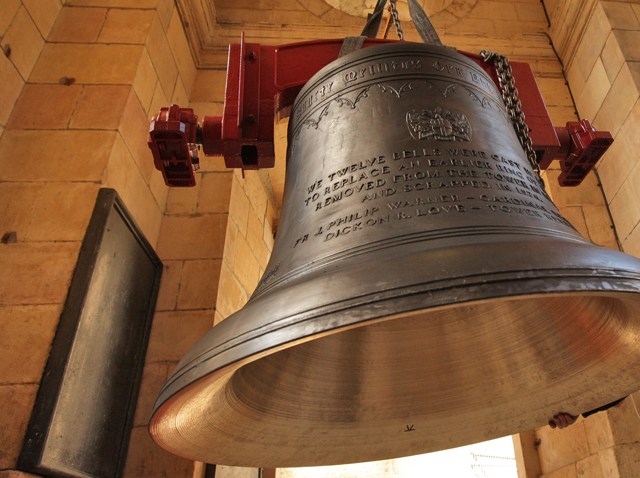 Here is a partial list of events planned in the Bay Area to mark the 10th anniversary of the Sept. 11 attacks on the U.S.

5:45 A.M. Silent 9/11 vigil in conjunction with the newly unveiled "Remember Them" monument at Henry J. Kaiser Memorial Park in Oakland

6:45 A.M. The San Francisco Fire Department hosts memorials to remember those who died on 9/11/2011. All 43 fire stations will participate. At 6:58 a.m. fire personnel will assemble at attention in front of the station flag pole. At 6:59 a.m., the time of the south tower collapse, three sets of chimes will ring to signify the last alarm. At 7 a.m. the station flags will be lowered to half staff and there will be a moment of silence. At 7:02 a.m. the 343 fallen firefighters from the NYFD will be read aloud.
8 A.M. The Martinez Police Department, along with Contra Costa County Consolidated Fire, will remember the victims of September 11, 2001 with a remembrance at the 9/11 Memorial located at the Martinez Amtrak Station, 601 Martina Vista Avenue.

9:30 A.M. Novato Fireman's Fund will hold its annual 9/11 rememberance. This 30-minute ceremony will include speeches, a moment of silence, lowering the flag, and the Taps played on
trumpet. Hundreds of people, including members of the fire service, come together each year in Novato for this event to honor the 2,996 people killed on 9/11, which included 343 firefighters.
10 A.M. Gilroy will host a National Service Day. Those interested in serving on September 11 can find volunteer opportunities at the Gilroy Demonstration Garden and the Gilroy's Farmers Market.
Volunteer hours will be between 10 a.m. to 4 p.m., lunch provided at the garden.
10 A.M. San Leandro is one of the cities marking the "Moment of Silence." The City will be participating by asking available Police Officers and Firefighters to sound their sirens at that moment. Mayor Stephen Cassidy is also asking churches that have them to ring their bells. The City is also encouraging all residents and businesses to fly their American flags that day, at half-staff if possible, as a show of community unity and support for our nation.
10 A.M. Santa Clara will also mark the moment of silence. at 10 a.m. at the American Legion Post 419, 958 Homestead Road in Santa Clara. Santa Clara Police and Fire Departments will also participate. The event will also celebrate the best of the Santa Clara community through music provided by Rockin' Blues Express with a tri-tip lunch and community information booths.

10 A.M. Muni Stadium in San Jose is hosting a ceremony. A group of San Jose Churches has banded together to present a faith-based commemoration ceremony. A live band will perform patriotic and faith-filled songs. A free lunch will be served immediately after the ceremony including hot dogs, chips and fresh-squeezed lemonade. Children are welcome
10: A.M. Presidio will host Historic Day of National Service. The Trust, in partnership with HandsOn Bay Area holds a three hour event where they will ask volunteers to work on habitat restoration. It will kick off a month-long campaign to engage 3,000 Bay Area volunteers in performing 9,011 hours of service.
11 A.M. Mountain View is also supporting the moment of silence at 10 a.m. and ceasing all work or other activity (as is safe and practicable) for a moment of remembrance. Then at 11 a.m. they are hosting a ceremony at Bryant and Mercy Streets, and Hope and Mercy Streets moving to the center of Mercy and Castro Streets, assembling at the Civic Center Plaza on the corner of Mercy and Castro Streets. The ceremony will include the National Anthem, local speakers including Mountain View Mayor Jac Siegel, lowering the Flag to half-staff and an additional moment of silence and remembrance.
11:30 A.M. Napa will dedicate a 9/11 Memorial Garden which will stand in downtown Napa west of Main Street, South of Napa Creek, and across from the Napa Valley Opera House (1000 Main Street). The ceremony begins at 11:30 a.m. Selected dignitaries will speak, an all faith blessing by religious leaders will take place, along with other patriotic activities.

11:30 A.M. San Jose 9/11 Patriot Day. Participating agencies include the San Jose fire department, the Santa Clara County sheriff's office, the Santa Clara fire department and the city of Cupertino. Events begin with a memorial mass at Cathedral Basilica of St. Joseph in downtown San Jose. Then participants will march down Market Street to Fire Station No. 1 for a ringing of the last alarm ceremony followed by an open house.
1 P.M. Union City Flight 93 Memorial. The hour long ceremony will feature a special Honor Guard, the singing of the National Anthem, a 21-gun salute, the reading of the Heroes names, and conclude with the mournful notes of taps. The public is invited to share this simple, yet moving, ceremony to honor the Heroes of Flight 93, experience the elegant power of the Memorial's design and ponder the words: "There, but for the grace of God, go I".
1 P.M. The annual 9/11 Truth Film Festival benefiting the North California 9/11 Truth Alliance, whose purpose is to explore the truth and meaning behind the traumatic events of 9/11 to honor the dead and dying. They also hope to share their stories and give insight and research about the day, the history of what lead up to it and the decade that followed. This is happening at Herbst Theatre on Van Ness in San Francisco.
1:30 P.M. Stanford National Requiem of Remembrance at Stanford Memorial Church. The performance, which will feature Schola Cantorum, an 80-member chorus based in Mountain View, is free and open to the public.
2 P.M. Pleasant Hill religious and community groups will host a ceremony Salfingere Park next to the Pleasant Hill Community Center on Taylor Boulevard. The formal ceremony begins at 2:15 p.m. Speakers will include a Pleasant Hill resident whose brother, a New York City police officer, was killed at ground zero and a retired New York City firefighter who responded to the attacks on the World Trade Center. It will be followed by music, food, children's activities and non-competitive games. There will also be booths set up by local community and church groups where people can sign up to volunteer or to receive services. The Pleasant Hill Police Department will offer fingerprinting of children, and the Hospice of the East Bay will offer grief and anxiety workshops.
3 P.M. Lafayette Flag Brigade and Candlelight vigil includes large overpass display. A 40,000 lb. trailer holding 3 large sections of steel recovered from the WTC at ground zero will be on display nearby. Program also features FDNY fireman Sean Hickey, leader of rescue team at ground zero, live music performances. This happens at El Curtola Bridge, Hwy 24 overcrossing at I-680. The candlelight vigil begins at 7:30 p.m.
5:30 P.M. Oakland Symphony Chorus Performance at Cathedral of Christ the Light will perform a memorial concert. There will be a post-concert floral tribute and moment of silence on the Cathedral Plaza, led by Oakland Fire and Police Chaplain, Fr. Jayson Landeza.
7 P.M. Berkeley Panel Discussion with Cindy Sheehan, Jason Leopold, Larry Everest at Revolution Books. Participants will discuss the arc of the decade, what has happened and why.
7:30 P.M. Candlelight vigil and wreath laying service for the 10th anniversary of 9/11 will be held at the monument and memory wall inside Oak Hill Memorial Park in San Jose. This will include a depiction of Flight 93 that crashed in Pennsylvania and a new 24-foot memory wall that will list all the neames of those who were killed.

8 P.M. San Jose State University will host "Into Light: A 9/11 Memorial Concert" in the Music Concert Hall. SJSU President Mohammad Qayoumi will offer opening remarks. The SJSU Air Force ROTC color guard will participate, and there will be a candlelight vigil afterward.