It's not necessarily a list that the Bay Area will be proud to be a part of.
Pest control company Orkin released it's annual list of American cities/regions with the worst bed bug infestation problems and the Bay Area leveled out at the No. 10 spot, up four spots from last year's rankings.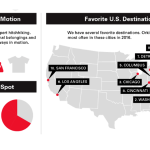 Baltimore topped the charts as the city littered with the most bed bugs, followed by Washington D.C., Chicago, New York and Columbus, Ohio. As a whole, the nation witnessed a hike in bed bug sightings and reports during 2016.
The pesky pests can be found anywhere from mattresses to movie theater seats and they can hitch a ride into someone's home thanks to frequently used items such as luggage or purses, according to Orkin. Bed bugs can be tricky to spot, but Orkin says that "the first signs of a bed bug infestation are often the bed bugs themselves or small dark stains bed bugs can leave behind."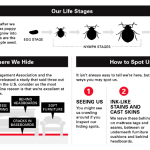 The technical title of Orkin's annual report is "Top 50 Bed Bug Cities," but Orkin lumped San Francisco, Oakland and San Jose as one city. The pest control company put together the list based on how many times its employees performed bed bug treatments in a given region.