Families of county jail inmates across California are striking back against what they call "unfair and excessive" phone fees that send vulnerable families into debt and limit communication between loved ones.
At least nine California counties have been hit with class action lawsuits this year claiming jails "extort" mostly poor and minority families that are trying to stay in contact with incarcerated family members. For a boy or girl speaking with their father or a wife calling her husband, those fees can be cost prohibitive. In parts of the Bay Area, families can spend more than $30 for a one-hour conversation.
With those families in mind, the Federal Communications Commission voted 3-2 earlier this year to limit what prisons and jails can charge for in-state phone calls, but a federal court blocked that fee cap. Families and their attorneys are now waging that fight one county at a time throughout the state. They realize there isn't an abundance of public sympathy for inmates, but they ask the public to consider the toll those fees take on families and what it's like for a child to grow up without a relationship with their mother or father.
"[Inmates] are paying their time for what they did," said Shirley Banks, whose husband is serving a four-year stint for burglary in a San Mateo County jail. "There's no reason why their loved ones have to be punished."
Banks, a plaintiff in one of those lawsuits, spent more than 30 years working for Hewlett Packard. She met her husband Alfred later in life, after retiring from her career. They bonded through a church program to feed the hungry and were soon married. Just days after they were married, Alfred began serving his sentence.
"When he was first incarcerated, we were newlyweds," Banks said. "Real newlyweds – like three days. So to me, it was doubly important that we kept communication."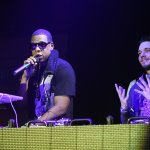 She's only allowed to visit twice a week, so Banks cherishes the time they spend on the phone. They speak at least twice a day unless they're interrupted by a lockdown or some other disturbance at the jail.
But those conversations come at a price. Every month, Banks pays hundreds of dollars in fees to a private company contracted by the county to provide jail phone services. Each 15 minute call costs more than $4, and by the end of the month, her budget is stretched thin. To avoid going into debt, Banks came out of retirement, taking a part time job working the cash register at a local Walmart.
"The average bill is anywhere from $300 to $350, but I've gotten $450 depending on what's going on with him," Banks said. "At one point, he was in the hospital, and after that I wanted to talk more to follow what was happening."
Jail vs. Prison
The cost of a phone call from a Bay Area jail varies by county, but they're all significantly more expensive than calls made from a California state prison. That's because California dramatically reduced the price of in-state phone calls from its state prisons in 2011, limiting the cost of a 15-minute conversation to less than $1.50.
But phone contracts obtained by the Investigative Unit show calling from a Bay Area county jail can cost nearly six times higher. In Napa County, which charges the highest fees in the region, the cost of that same 15-minute call can cost nearly $9. Even in San Francisco, which has the cheapest rates in the Bay Area, families pay more than $2.60 for 15 minutes on the phone.
Those fees mean big money for Bay Area counties, which raked in more than $6.5 million last year. Alameda County alone generated nearly $2.2 million in revenue. But proponents of those fees say the money goes to a good cause. California law mandates that the revenue is placed in an inmate welfare fund to pay for things like educational and religious services. Although all nine Bay Area counties declined to be interviewed for this story, some said these funds would dry up if fees were slashed.
But critics of the fees, including FCC Commissioner Mignon Clyburn, argue these programs can still be maintained without placing the financial burden on vulnerable families. Inmates typically don't have many advocates in their corner, but on this issue, they have a powerful champion in Clyburn.
"We can't talk about being a family-friendly nation if 2.7 million children cannot afford to keep in touch with family members on a regular basis," Clyburn said. "This is devastating communities. It is tearing families apart."
According to Clyburn, who ranked this issue among the most important facing the FCC, families pay an average of $5,000 each year to keep in touch with incarcerated love ones. Studies show that one in three families will go into debt paying for jail phone calls. Clyburn said she was devastated when a federal court blocked the FCC's approved fee cap, but vows to keep fighting.
"It has a heartbreaking ripple effect in our society," Clyburn said. "This is why we need to address this market failure, the most egregious case of market failure I have ever seen in my 18 years of regulation."
Reform advocates like Clyburn also argue that lower phone rates are beneficial for society as a whole. Jail can be a revolving door for many inmates, but studies show family contact reduces recidivism when they return to society.
Darris Young, who served 17 years in prison, knows this firsthand.
"One of the loneliest places that a person can be is when he or she paroles from prison," Young said. "You're returning to nothing and nobody. That within itself perpetuates the cycle of recidivism, not having anybody out there."
Young now works with the Ella Baker Center for Human Rights in Oakland as a local organizer. He spends a lot of time doing outreach work at local jails and speaks routinely speaks to the families of inmates. He said counties should consider those families when setting phone rates.
"If they don't care about the individual that's incarcerated, then they should care about the family members, especially the children," Young said. "Because what ultimately makes our society safer is when we invest in people that are already at the lower end of our societal success scale."
Despite having to put retirement on hold, Banks said she'll keep paying for those phone calls. It's an investment in her relationship, after all. And one day soon, she can speak to her husband for as long as she wants with no guards and nobody else listening.
"We want to talk, even though we talk all the time," Banks said. "But without hearing, 'you have one minute remaining.'"
If you have a tip for the Investigative Unit email Vicky Nguyenvicky@nbcbayarea.com or you can email theunit@nbcbayarea.com or call 888-996-TIPS.
Follow Vicky Nguyen on Twitter www.twitter.com/VickyNguyenTV and Facebookwww.facebook.com/VickyNguyenTV
• Click here to submit tips online
Follow Michael Bott on Twitter @TweetBottNBC