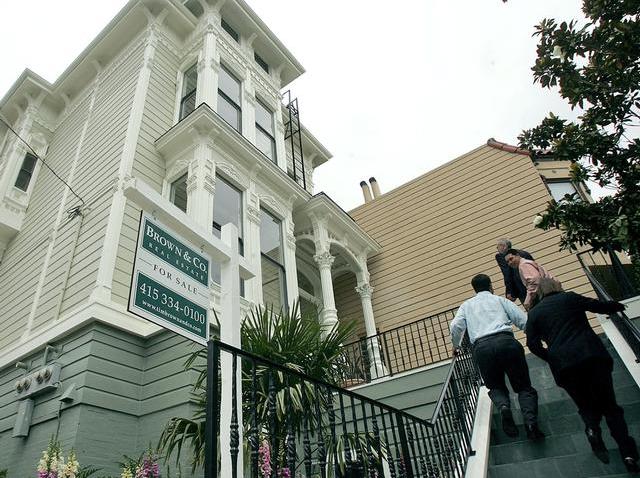 MDA DataQuick released new and discouraging numbers on Bay Area home sales for October. That is the first year-over-year decrease in 13 months.
According to the San Diego-based company, Bay Area home sales were down 23 percent from a year earlier. That pace is the second-slowest here in more than two decades. The median price for a home dipped to $383,000 last month. The highest median price in DataQuicks data base was in 2007 when it hit $665,000.
John Walsh, MDA DataQuick president, said the number show a hangover effect from the expired home buyer tax credits. "Now the real hurdles to more normal sales levels are the lack of meaningful job growth and the concerns many potential buyers have about job security and the overall economy. It's why ultra-low mortgage rates, alone, haven't turned things around," Walsh said.
The statewide numbers were only slightly better with sales down nearly 21 percent from October 2009. And the state picture doesn't look so bleak when you compare it to last month. DataQuick reported an estimated 32,600 houses and condos were sold in California in October and that is down just 1.5 percent from September.
One final discouraging stat from DataQuick: 37 percent of the homes that sold were foreclosed homes.