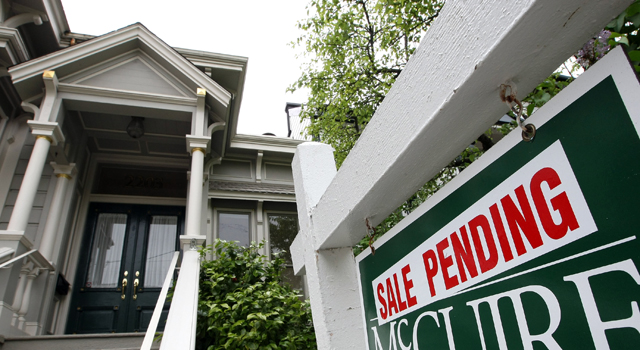 Home sales in Northern California dipped about 2 percent from the year-ago level, with the biggest declines occurring in inland areas that had been fueling the market's rebound, a tracking firm reported Thursday.

Escrow closed on 7,003 homes in the nine-county area last month, down from 7,139 in April 2009, San Diego-based MDA DataQuick said. Last month's sales volume was virtually unchanged from March.

DataQuick also said the median home price for the region was $370,000 in April, down nearly 3 percent from $380,000 in March but up almost 22 percent from $304,000 in April 2009.

DataQuick president John Walsh said potential buyers' difficulty in getting so-called "jumbo" loans -- generally defined as loans in excess of the $417,000 -- was a factor tamping down sales, especially in the San Francisco Bay Area's high-priced coastal neighborhoods.

"For months we've seen growing signs of a recovery taking hold," Wallsh said. "But plenty of challenges remain."

Another reason for the decline could be buyers delaying their purchases to take advantage of a new state tax credit that became effective May 1, he said.
In coastal Marin County, sales increased nearly 41 percent last month to 245 from the year-ago-level, while sales jumped more than 25 percent to 556 in San Mateo County. In inland counties, sales declined about 18 percent to 591in Solano County and dipped more than 13 percent to 469 in Sonoma County.

DataQuick spokesman Andrew LePage attributed the decreases to the dwindling supply of foreclosed homes that had been selling briskly a year ago. Foreclosures comprised about 30 percent of resales last month, down from more than 46 percent a year ago.
Copyright AP - Associated Press