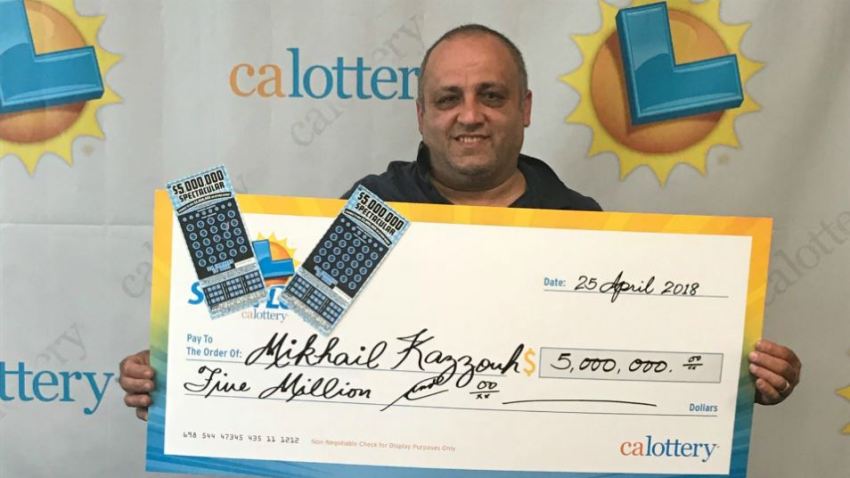 Multimillion-dollar luck didn't just strike Bay Area lottery players once recently. It struck twice.
Two folks testing their luck at separate California Lottery retail spots in the Bay Area purchased lottery tickets that were each worth a whopping $5 million, the California Lottery announced Tuesday.
Mikhail Kazzouh snagged his lucky Spectacular Scratchers ticket from the place where he works: Amal's Deli located at 1416 Haight St. in San Francisco, according to the California Lottery. When he realized that his $20 purchase transformed into a life-altering $5 million prize, he was overcome by tears.
Kazzouh also thought about his family when he won, noting that his winnings could be dedicated to a new home and opening his own business, according to the California Lottery.
The other multimillion-dollar ticket was purchased by Meng Ma at Island Pacific Supermarket located at 19691 Hesperian Blvd. in Hayward, according to the California Lottery. Ma tested her luck on a $20 California Black Premium Scratchers ticket and won.
Ma declined to speak about her winnings and elaborate on what she plans to do with the prize.
Kazzouh and Ma weren't the only ones to benefit from the lottery purchases. The two retail locations that sold the tickets will each receive a $25,000 retailer bonus, according to the California Lottery.