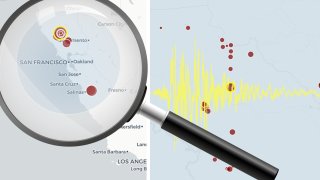 Recent Bay Area Quakes
This map shows all earthquakes near the San Francisco Bay Area for the past 24 hours. The darker blue circle shows the range we're filtering for.
Tiny, mostly unnoticeable quakes happen all the time in this part of the state. Some spots on the map will have several small quakes layered on top of one another. Zoom in for more detail.
Data: USGS
Map by Scott Pham
Did you feel it? Any time the earth shakes under our feet, it is a reminder that a big earthquake could strike the Bay Area any moment and we need to be ready for it.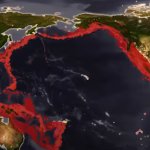 "We live in earthquake country on the ring of fire -- a red zone of seismic activity that circles the Pacific Ocean. From time to time, with little or no warning, the earth beneath our feet rumbles and shudders -- and sometimes shatters our world."

— Bay Area Revelations: Loma Prieta Earthquake, 30 Years Later
---